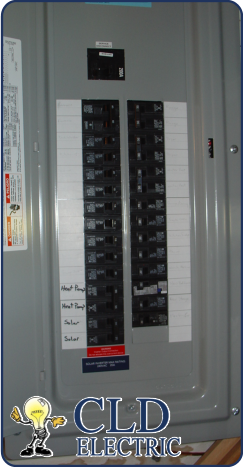 Your home may have sufficient power but times are constantly changing. Years ago, many families had only one TV in their home. Now most families have a TV in each bedroom plus the living room, game room, family room, etc. Computers require more power and so do all the gaming systems out there. Homeowners may believe that just adding circuits to their electrical panels can help handle this additional load but that's not always the case.
Many homes' electrical panels are suited to each house's needs. There may be a little room to increase the breakers but it's easy to reach it's safety theshold if not careful.
Instead of adding circuits and hoping for the best, it is best to have a professional electrician assess the needs of your home and what your panel is capable of.
How do you know when you need to add circuits or upgrade your electrical panel?
Any time you add different appliances to your home you are adding to the demand on your electrical panel. Below are some examples that may require additional circuits or even a panel upgrade.
Holidays — if you are setting up a big holiday light display, you may need a separate circuit for it. You don't want to be the talk of the town and have no power when people come to see your display.
Electrical Vehicle — when purchasing an electric vehicle, you have to think of how you are going to charge it. Installing an EV charger at home is one of the most convenient ways to charge your vehicle. This will have the be added to its own circuit breaker.
Hot Tub — hot tubs require a lot of electricity and almost always require a separate circuit when installing.
Accessory Dwelling Unit (ADU) — if you are adding onto your existing home, you will likely need additional circuits for the ADU. This may also require a panel upgrade depending on the size of the ADU.
If you are unsure what to do, consult with a professional San Diego electrician, CLD Electric. Our technicians are always ready to talk about electrical projects.
Apart from circuit installation and repair services, the experts at CLD Electric are proud to offer a wide range of electrical services and some of these include the following:
Residential Services
Commercial Services
Service Calls
New Circuits
Lighting installation
Electrical rewiring
Building Renovations
Electrical Testing Services
Electrical Repairs & Installations
Regular Electrical Maintenance
If you have a home improvement or upgrade project in San Diego that requires electrical design, circuit installation or maintenance services, you will need the assistance of the experts at CLD Electric. Our  team of residential electricians are available to handle all home owner electrical problems.
With over 10 years of industry experience, professional equipment, and outstanding customer support service, you can be sure that we are the right company for your electrical project.
Feel free to contact us today for more information.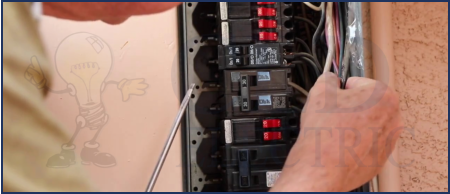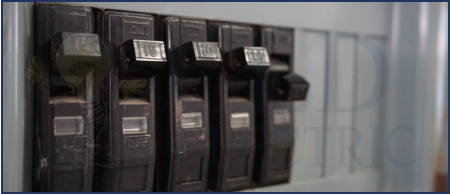 Recent Blog Posts