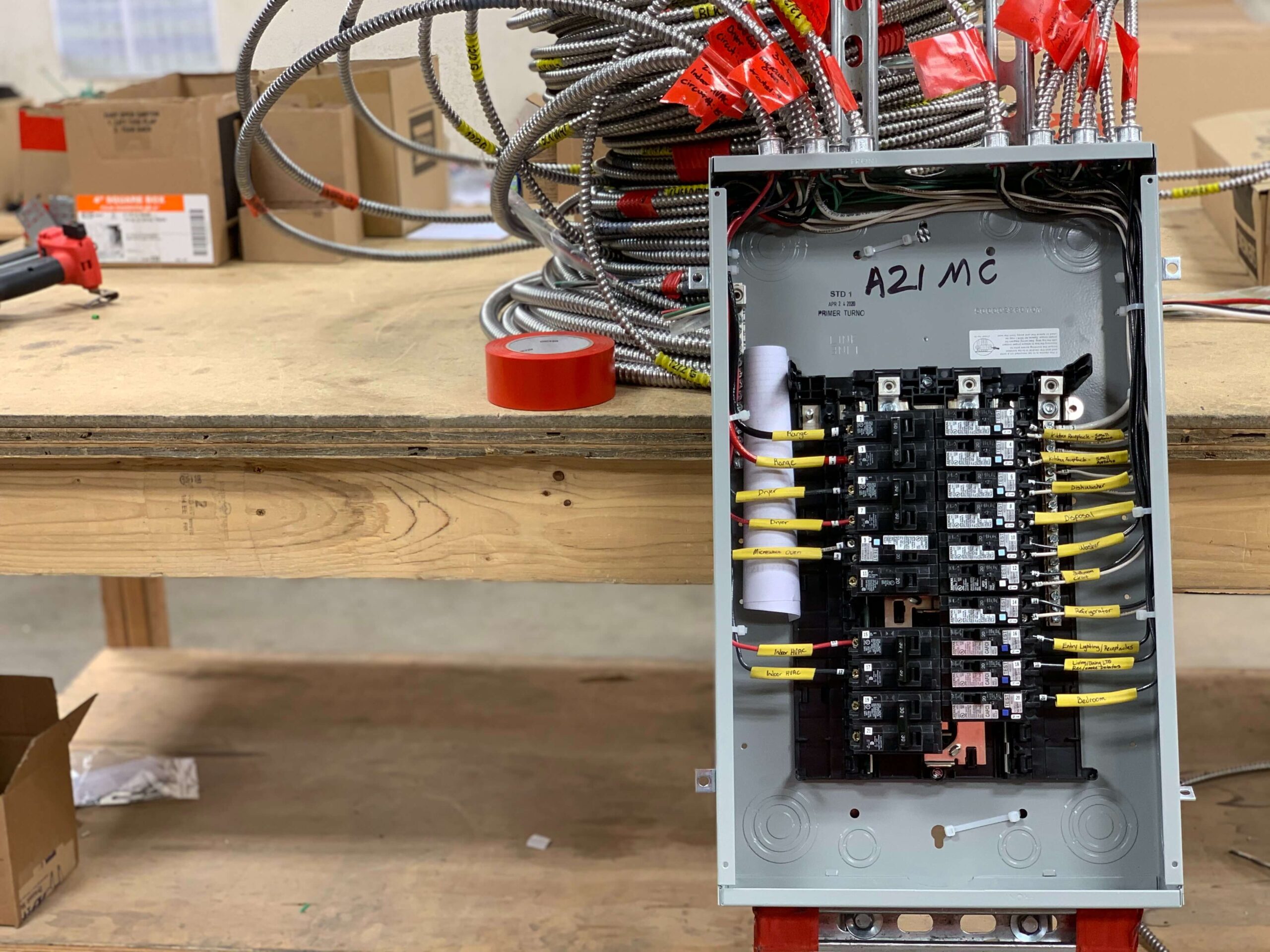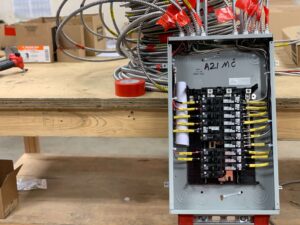 Why do I need to install a new circuit panel? When do I need a new circuit panel? These are questions and more we get from homeowners and renters during inquiries.
This article is to help you understand why you need new circuits, how to install new circuits, and ways to find a professional electrician near you when installing a new circuit panel.
What is a Circuit Panel?
A circuit panel is generally responsible for distributing electricity to the different places and electrical outlets in your home. It ensures that power is shared adequately to help your appliances function properly. It is like the electricity brain box of your home or space.
There is a certain amount of electricity that a circuit panel can distribute based on its capacity and you may need to install or upgrade the current one based on your new electrical need.
4 Types of Circuit Panels
Main breaker panel
The main breaker panel is the mother of all the panels in your home or space. Within your home or space, It regulates the circuit breakers and the electricity consumption. Fuse boxes are made up of small fuses
Fuse boxes
These are made up of small fuses to ensure that there is no overload within your circuits to prevent damage to your electrical appliances.
Main lug panels
Main lug panels are line wires that run into lugs eliminating the need for the main breaker.
Subpanels
Subpanels are electrical panels that get their energy from the main panel through a particular circuit. They enable you to control the electrical consumption of different areas of your home or space.
Then it leads us to share…
3 Reasons Why You Need a New Circuit Panel
Old or Damaged Circuit Panel
Your circuit panel may be too old according to your state regulations especially if you own an old building in which the electricals have not been updated. A new one may be advised if it is damaged and poses an electrical hazard to you and the environment. So consult a professional electrician near you to do a routine check to ascertain what you need to do.
It is almost evident that you need a new circuit panel when you add more rooms and an extension to your room. Most of the time, the circuit panel in your home is usually installed for the electrical needs and no of gadgets you own at the time of installation hence it would be advisable to get a new circuit panel for the new add-ons or upgrade your circuit panel.
Sometimes you may need a new circuit panel if you buy some gadgets. But if you acquire high-power-consuming equipment like hot tubs, EV car chargers, holiday lights, and industrial machines it's pertinent you either get a new circuit panel to power the add-ons or upgrade your circuit panel.
The Best Way to Install New Circuits 
The best and most efficient way to install new circuits in your space is to hire electrical contractors. This is major electrical work and you need professional electricians near you to get it done efficiently.
We are happy to help you upgrade or install new circuits to meet the needs of your home. Just contact us today!
CLD Electric - San Diego
Average rating:
0 reviews