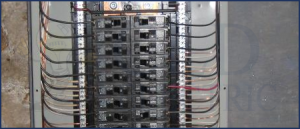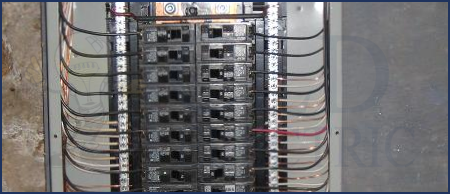 Wondering if you should replace your Federal Pacific Electrical Panel or not is understandable and necessary. Reports haven't exactly portrayed this type of electrical panel to be the safest in the box. There have been several cases of fire hazards attributed to the failure of the Federal Pacific Electrical Panel. This has made homeowners reconsider its continuous use and upgrade their electrical panels.
Licensed Electricians would readily advise that any FPE panels be replaced. They have experience in dealing with the occurrences of electrical fires and are aware of the risks posed by an FPE panel.
The risk of using Federal Pacific Electrical Panels
Homes built between the 1950s and 1980s had their electrical power controlled and distributed by Zinsco home electrical panel, Edison electrical panel, Pushmatic electrical panel, or Federal Pacific electrical panel. While these panels were created with obvious design flaws, they still had the capacity to cater to the electrical demands of that time. It isn't the same story now. They have now become outdated, and so, their limitations are more noticeable and their risks, higher.
The Federal Pacific Electrical Panel is known to overheat easily, feature melted switches, cause shocks, and flickering lights. If you are experiencing all of these or you plan to increase the electrical load in your home, then, you should definitely have your electrical panel replaced.
These defective features are bound to occur because this panel is actually designed to carry power much less than what most homes use these days. This demand is what builds up to cause electrical fires.
How to replace your Federal Pacific Electrical Panels
While it is possible to make changes to your electrical panel by just replacing individual Federal Pacific Electrical breakers, it is not advisable to do so because it poses as much threat to your safety as when it was not changed at all.
For many homeowners, the high cost of replacing an FPE panel might be discouraging, but the long-term benefits make it worth it.
You should also note that it is better to call for the services of a licensed electrician rather than to try to fix this issue yourself. A professional electrician will do the necessary inspection, identify the source of your electrical issues, and then give you an appropriate quotation.
Likewise, in a situation where you need more time to prepare for the replacement, probably due to cost or schedule, a licensed electrician can help you put in safety measures until that time.
You would be able to identify the loaded electrical circuits in your home, be informed about the limit of these electrical circuits, and be guided on how to control it. Also, if necessary, you would be advised to install smoke detectors.