Industrial facilities depend on electricity to ensure the smooth running of day-to-day business activities. The last thing that any industrial facility needs is an unreliable electrical system.
To avoid disruptive issues like this, it is best to hire an electrical company with the experience to provide only the best industrial electrical service.
Why Industrial Electrical Services are Unique?
The electrical demands of any industrial facility are far different from what you would find in residential buildings. An industrial facility can be a manufacturing or production company with the need for a 24-hour power supply. Such facilities will use several specialized types of equipment of diverse size and function on a large scale.
This equipment might be required to function simultaneously and in harmony with each other. They are also sophisticated, expensive, and high-powered electrical equipment, which may often need repairs or troubleshooting. Mistakes can be costly and waste precious time better used for production.
The implication of this is an electrical system that must work overtime. This demand makes an industrial electrical service unique and deserving of an equally specialized professional.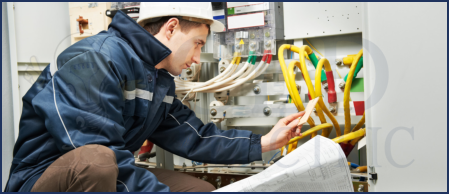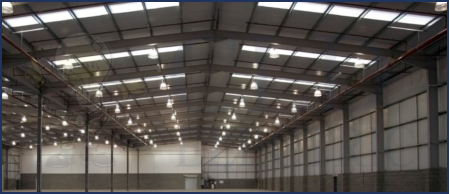 Industrial Services Offered by Our Electricians in San Diego
Why Choose Us for your Industrial Electrical Job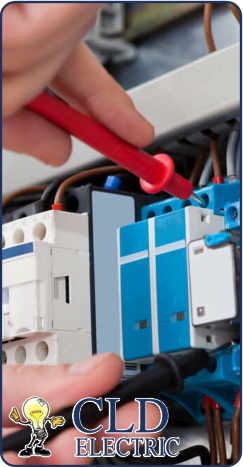 We know what you need
CLD Electric is the leading electrical company in San Diego, and we have provided excellent service in and beyond the city for over 20 years.As experts in the field of industrial electrical services, we pride ourselves in providing professional and long lasting services to ensure the continuous functioning of your facility. We know time is precious to you and efficiency is a must-have for your satisfaction and business process. Our industrial electricians work tirelessly using a timely and cost-effective service to guarantee the reliability of your electrical systems.
We are specialists in handling high-voltage systems safely and efficiently.
High-voltage systems can be complicated and an accident waiting to happen in the wrong hands. Hiring the right specialists can be all that stands between you and a hassle-free industrial electrical system.At CLD Electric, we are dedicated to the assurance of electrical safety for the workers and the facility. Our electrical technicians respect your investment and make it a priority to offer skilled workmanship in all your electrical needs.
Availability and accountability
As part of the principles we work with, CLD Electric is the one company you can count on for accountability and availability. We are there when you need us. Our expert electricians arrive just in time to handle your task and restore order to the electrical system. Consistency is important to us, so we work to get it right the first time. CLD Electric is well known for these values.
We are licensed, qualified, and insured.
From industrial to residential services, you should only trust an electrical technician that is licensed, qualified, and insured.As a reputable electrical contracting company, CLD Electric has these requirements covered to put your mind at ease and establish your trust in us. Every electrical technician from our company is well-trained and versed in all areas of electrical services with the license and insurance to guarantee a stress-free service.
Our Industrial Electrical Services
Our services are spread across a broad range of industrial electrical needs. From fresh installations to maintenance, repair, wiring, and more. We are knowledgeable in electrical code specifications and highly skilled in interpreting blueprints. CLD Electric works on industrial electrical projects of any kind. The services we offer include:
We are here to help you if your facility is lacking the electrical power needed for smooth operations. If you are a big manufacturer with electrical systems that require close attention, we offer a maintenance schedule with a service technician on call or in-house to provide constant supervision for your electrical needs. This unique service comes at an affordable rate for your convenience. Your industrial facility deserves the highest standard of electrical services and electrical technicians who are committed to providing utmost satisfaction with a reliable electrical system.
Call us today and get started on premium electrical solutions for your facility.
Recent Blog Posts