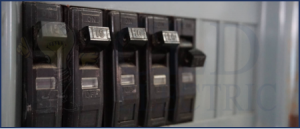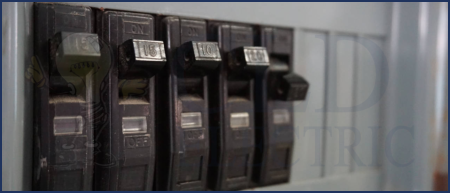 An electrical panel isn't as complicated as it may seem. It's a grey metal box that powers your home by distributing electricity. With time you may need a home panel upgrade and this isn't complex either. We will walk you through the most common questions for a Murrieta home panel upgrade.
What is a panel upgrade?
A main panel upgrade is a service where your existing breaker is replaced with a new one with new circuits. This upgrade differs from maintenance or repairing the panel. It is a complete replacement with new and functional parts.
When do I need a home panel upgrade?
Several situations call for a home panel upgrade, and they don't happen often. Your panel or breaker is tough to last decades without a single problem. But when any of these happen, you may need to upgrade your panel to keep enjoying reliable power.
The reasons include –
If your panel is simply outdated – outdated panels are often found in old homes. If your home is over 40 years old, chances are it may have an outdated panel. These panels were manufactured and used from the 1970s or older and are no longer up to code or good enough for a modern house needs.
They include Zinsco panels, fuseboxes, Federal Pacific Panels (FPE), and more.
For your safety and to ensure your electrical system can serve your needs, the panel will have to be upgraded.
Signs that your current panel is faulty or worn-out – We mentioned that your electrical panel is tough, but it can wear out from time and use or develop faults that make it unsafe. When this happens, you will often find the signs such as –
Flickering lights
Frequently tripping breakers
Signs of corrosion
Burning smells
Electric shocks
You need the upgrade – In some cases, you may need to upgrade your electrical panel when you're renovating, adding new appliances, or observe you have insufficient power.
Who should do the panel upgrade in Murrieta?
A licensed electrical contractor should do the panel upgrade. When you use a licensed electrician in Murrieta, they will do the job right. You won't have to face the risk of injury or damage to property if you had taken on such a complex task yourself. The electrician will do all the heavy lifting too to get materials, pull permits, and so on.
How much will a Murrieta panel upgrade cost?
The cost of a panel upgrade in Murrieta differs depending on some factors. These factors include –
The labor costs to hire a Murrieta electrician
All project costs such as materials, clean up, and preparation.
Permit fees
Inspection fees
External contractor fees
Materials and supply Murrieta sales taxes
Scope of work
However, when considering just the labor costs and project costs, the average amount that homeowners in Murrieta have paid for a panel upgrade is between $112 and $896.Your electrician will give you a better estimate once he has seen the work and considered all factors.
Please text or call us at (619) 638-0228 for help with any electrical problem you may be having in Murrieta or the surrounding communities.