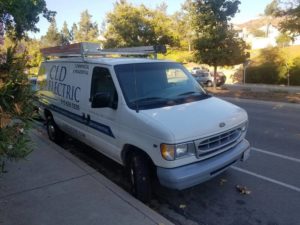 The electrical industry is quite broad, and despite what most people think, there are different types of electricians. Electricians can be distinguished
The electrical industry is quite broad, and despite what most people think, there are different types of electricians. Electricians can be distinguished based on their job description. What they do and how they do it sets them apart.
Hence, there are electricians described as industrial electricians. Industrial electricians work primarily with industries. They provide a wide range of electrical services dedicated to keeping the facility up and running. As you guessed, the existence of an industrial electrician makes it unwise for anyone to hire a regular electrician for their industrial needs.
Read on to know the specific duties and responsibilities of an industrial electrician.
Installation
Industrial electricians work across all factories and carry out the installation of new equipment. They ensure your electrical system can accommodate the facility and also test the new machine to confirm that it is ready for implementation.
Repair and maintenance
Industrial electrical systems, machines, and tools bear dangerous to use. It is not strange for rehabilitation to occur frequently. To ensure a guaranteed lifespan, most of these electrical components serve throughout, with regular maintenance being necessary. Your industrial electrician will take on this task and be available for prompt repairs. They will most likely draw up a maintenance schedule to work.
Troubleshooting
Troubleshooting is a skill only licensed, experienced, and professional electricians can offer. It is vital in an industry as machines or electrical components can suddenly stop working, and the electrician must be able to determine the cause. An industrial electrician should be knowledgeable in troubleshooting.
Keep records
Keeping records and logs of repairs, maintenance, and other electrical work carried out is essential. An industrial electrician can create and manage such reports. Thes reports can be presented to industry managers when changes such as replacements you need to have completed.
Qualifications, education, and training.
Certifications such as a high school diploma, technical diploma, or associate degree in mechanical or electrical technology are essential but not mandatory for all employers.
Industrial electricians would equally require a journeyman electrical license and training as an industrial electrician or apprentice.
Skills
An industrial electrician must possess specific skills to work effectively and be considered a professional in his field. These include analytical, critical thinking, and problem-solving skills. They should be skilled in troubleshooting, excellent communication, teamwork, working independently, and attention to detail. Industrial electricians are capable of above-average eye-hand coordination, lifting potentially massive things, crawling in tight spaces, standing, kneeling, or crouching for long periods.
If you are looking to hire a dependable and professional industrial electrician or learn more, you can contact us here at CLD Electric.