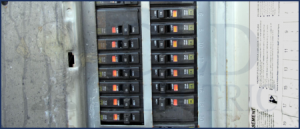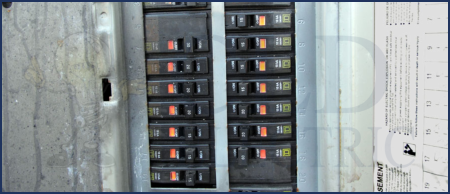 You've likely heard about panel upgrades more times than you can remember. If you are wondering whether or not you need one and what could be involved with an El Cajon panel upgrade, read on.
An electric panel has many names, and terms used to describe it. You might hear any of these once it comes to your electric panel;
Circuit breaker box or panel
Fuse box
Breaker box
Power breaker
Distribution board
Main panel
Service panel
Load center
Residential service
Electrical service
Whichever way it's described, the electrical panel performs the major function of distributing power from the main power line across your home.  It also provides safety by tripping when an overload occurs. Your electrical panel can make using electricity both easy and safe when it is functional. But, when the panel is damaged, faulty, or just old and not as efficient as before, it can create electrical hazards in your home.
The reasons you might need an El Cajon panel upgrade by an electrical technician can be having either a small panel or an unsafe panel. You would want to upgrade your panel if;
You're adding appliances like an air conditioner or refrigerator
Adding a hot tub, pool, or spa soon.
You're including additional rooms, home office, renovating, and so on
The panel lacks sufficient power for your needs
Your breakers trip frequently when you plug in an appliance
You live in an old home
For safety
When you are upgrading your panel in El Cajon for safety, you probably have a faulty panel or a problematic and outdated one. Here are some problematic panels common to old homes;
Fuse box – You'd be surprised how many homes still have fuse boxes. Fuse boxes were designed so electricity could flow through the fuses. The fuses cannot hold over 60 amps of power. With modern homes, this is grossly insufficient. Hence fuse boxes will often overload and can overheat to cause a fire.
Zinsco electric panel – These panels were discovered to have a design flaw. Zinsco panels often caused fire hazards with melting circuit breakers and tripping problems that allowed electricity to flow even when the switches flipped. The production of Zinsco was stopped in the 70s.
Federal Pacific Electric electrical panel (FPE) – Like Zinsco, the design of the FPE panel was flawed but just more so. FPE panels are considered a safety hazard anywhere they are discovered.
FAQ for electrical panel upgrades
Can I DIY my panel upgrade?
No. First for safety and functionality reasons only a professional, licensed, and insured El Cajon electrician should carry out a panel upgrade. Also, because a panel upgrade is a serious project, it requires a permit and an inspection.
What is the difference between a 100 amp service and a 200 amp service?
A 100 amp service simply has less power/electricity than a 200 amp service. Hence, a 200 amp service can carry more appliances than a 100 amp service.
How often should I upgrade my electrical panel?
Unlike other services in your home, a panel upgrade is not something you do at brief intervals. It might take over 10 years after an upgrade to need one again.