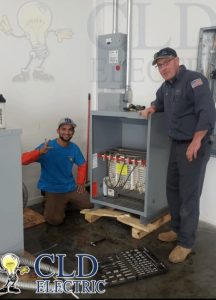 Over 90% of customers look to feedback and reviews before making a purchase decision, and you shouldn't be different. Chula Vista electrician reviews give you most of the information you need to decide if an electrician is the right choice or not.
If you look closely enough, electrician reviews can tell you;
How the electrician treats his/her customers (customer service)
If the electrician is experienced and professional with what they do
If clients find the finished work and entire service satisfactory
If you can get value for your money
That the electrician is genuine
Where to find Chula Vista electrician reviews
You can find reviews and feedback in many ways.
Ask family and friends
The people closest to you have likely used an electrician before and can give their feedback on their experience. They can recommend an electrical contractor that is dependable and experienced based on the service they received.
Check customer review websites
Google, Angie's List, HomeAdvisor, Yelp, and other similar platforms provide listings for various businesses including electrical and customer reviews to help new customers decide. These sites offer a wide range of reviews and data about the electricians you might be considering.
Check the electrician's website
Most electrical contractors have a website where you can find firsthand information about the company, service, and reviews. Aside from these reviews, you can look out for awards on the website that also show the contractor's experience and professionalism.
Other factors to consider
While reviews are important in choosing a Chula Vista residential electrician, there are other factors to consider which can contribute to making the right choice. They include;
The length of time the contractor has been in business.
A company like CLD Electric has spent a few decades in the industry. We have a sterling reputation for quality service and vast experience. The length of time spent in business can give you the confidence you need that your work is in safe hands.
What is the range of service?
So everything else seems in order but what are the services the electrician offers. The best electricians can handle a wide range of electrical services with your need included. Check that the electrician has a comprehensive service list.
When it comes down to it, cost shouldn't be your strongest deciding factor. It should be only as important as others. The right Chula Vista electrician will be transparent with cost both during the bidding process and after. They should provide an estimate after understanding or inspecting your home for what you needed. There should be no surprise costs.
See what others have to say about CLD Electric and contact us for your residential electrical needs.