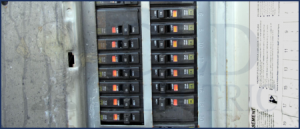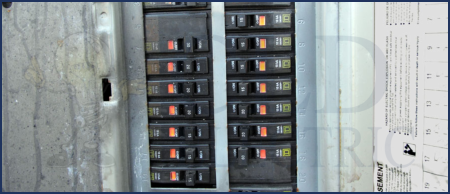 An electrical permit is important for most electrical work as it's used to ensure compliance with national electrical codes. The requirements for a permit differ across states, but you do certainly need a permit to upgrade a San Diego electrical panel.
The electrical permit procedures in San Diego are as follows;
When is an electrical permit required?
"No electrical wiring, device, appliance, or equipment shall be installed within or on any structure or premises nor shall any alteration, addition, or replacement be made in any existing wiring, device, appliance, or equipment unless an Electrical Permit has been obtained for the work, except as exempted in Section 129.0303" of the San Diego municipal code.
This means that all electrical work should be carried out only when a permit is acquired. Still, there are some exemptions, which means there is some electrical work that could be done without a permit. However, in these situations, the work must be up to code. The electrical works exempted from obtaining a permit do not include a complex project such as an electrical panel upgrade in San Diego. Some are;
Replacement and repairs of fuses, circuit breakers, switches, lampholders, receptacles, and other similar minor work.
Installation of appliances that operate with a maximum of 25 volts.
Repair and replacement of home appliances.
Who is qualified to obtain an electrical permit?
According to the San Diego municipal code, "An Electrical Permit may be issued only to a person, firm, or corporation that holds a valid California State Contractor's License that permits electrical installation or to the property owner or lessee."
This means that a professional electrician is qualified to get an electrical permit and go-ahead to complete the work the permit was issued for.
While it's possible within some local laws for a homeowner to pull a permit for a job, it comes with some external conditions.
Upgrading a San Diego electrical panel
A licensed and experienced electrician knows to pull a permit to upgrade an electrical panel in San Diego. They are also well informed on all recent electrical codes and can ensure your project passes all inspections.
Hiring an electrician for your San Diego panel upgrade is the best choice for many reasons.
For starters, taking the cheaper way out to take on a panel upgrade yourself can endanger lives and property. If you acquire a permit to do this, it will be on the conditions you stay in the home for at least a year before you can sell it. If anything goes wrong, there's no assurance that your homeowner's insurance can cover all damages that could occur.
Using an expert guarantees safety and increases the value of your home if you plan to sell in the future.
Since upgrading electrical panels is only needed once in a few decades, you get to enjoy a working system with no worries.
Regardless of who pulls the permit for your San Diego electrical panel upgrade, it will cost a fee.