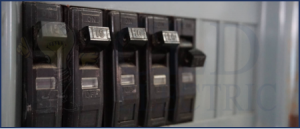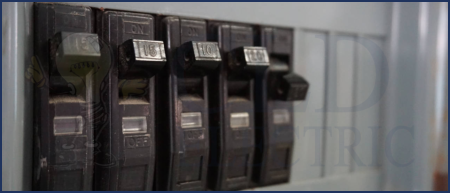 An electrical panel which is also known as a breaker box, or a distribution box, amongst others, houses the breaker switches that control the power in your home. It serves as the major power source that connects all wiring within and outside the home.
It is wrong to think an electrical panel would last as long as a house does. But it's not far-fetched either as a homeowner with little electrical knowledge. The life cycle of an electrical panel depends on many factors that can affect its efficiency. These include continuous use, dust, rust, and so on. Electrical panels should be replaced every 20- 30 years to ensure safety around the home, and to prevent the occurrence of electrical fires.
A panel upgrade becomes an absolute necessity when you begin to notice some irregularities in the functioning of your panel. If you are using a modern electrical panel and it starts to show signs of overloading, you would only need to call in an experienced electrician to locate the source of the problem.
Sometimes, the solution could be resetting the breaker. Other times, upgrading to a higher amp service, such as from a 60- 100 Amps to as much as 400 Amps, may be what you need. If it's none of these, then changing a faulty part in the panel could be the solution.
However, with older electrical panels such as the Zinsco electrical panel, Federal Pacific electrical panel, and so on the best solution would be to upgrade to a more advanced electrical system. Whichever option is applicable is best determined by an electrical contractor, as opposed to trying to fix it yourself.
When you need to upgrade your electrical Panel
To accommodate new appliances in your home: Appliances like an air conditioner, refrigerator, cooker, and more cause your circuit breaker to trip because they overwhelm it when used simultaneously. Therefore, to get the best out of such appliances without fear of damage, you should upgrade your electrical panel.
When your electrical panel has noticeable defects: When you begin to experience incessant tripping, electric shocks, warm outlets, burning smell, flickering lights, sparking, and crackling sounds, you should waste no time in calling an experienced electrician. The next course of action might be to upgrade your electrical panel.
For home remodeling: Room extension or addition in your home requires that you install additional electrical outlets, and this means more current usage. An upgrade to a panel with more Amps will suffice.
To boost the value of your home: If there is a potential sale in the near future or you want to insure your house, then you need to consider a panel upgrade.
Duration of an upgrade
Since we have already established the fact that it is safer to call on an experienced electrician to determine the type of upgrade your electrical panel requires, you should note how long the upgrade would take. This duration will also be estimated during a consultation.
The condition of your panel and the amount of work to be done will determine the number of hours required for the upgrade. To get a clear estimate, call us now.