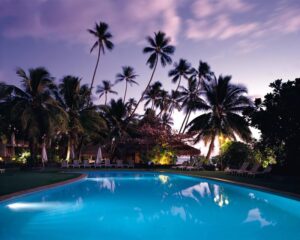 Having family and friends hang out by your poolside during summer is awesome. Even better when your pool magically comes to life in a display of dazzling lights as dusk creeps in. Wonderful, right? We completely agree!
Pool lighting does wonders for your home's aesthetics. Asides from the added beauty it provides, it maximizes safety. You can rest assured your guests or family won't "accidentally" trip and fall into the pool at the family's monthly dinner.
If you're looking for a professional electrician near you to install your pool lighting, CLD Electric has got you covered. We not only give you the best quality service, but we also guarantee that your creative interests are well represented!
Why Hire Us
If you value your safety – as we do – hiring a professional electrician from CLD Electric to install your pool lighting is the best choice you'd make.
Water and electricity are a nightmarish combination. No doubt, you are handy with a spanner. You probably could assemble anything from a manual in weeks! But would your natural talent be enough to safely install a pool lighting?
A million and one things can go wrong – from improper wiring to incomplete grounding – posing a high risk to lives and property. Using substandard materials in your pool lighting installation can also be a recipe for disaster.
Hiring a professional electrician means you get full value for his wealth of experience and expertise in safe pool lighting installation and repair services. We are committed to prompt and excellent service delivery at no extra charge beyond what your quote reads.
What Are My Lighting Options?
There's a ton of pool lighting options to choose from. If you want something simple yet classy, or you want something grand and flashy, even if you want a lighting option that allows you to save energy, we can help you get it installed or repaired.
You can go for the more traditional Incandescent Light Setting that offers you decent pool lighting at a pocket-friendly rate. This is perfect for you if you believe in getting more done for less.
If you're big on environmental friendliness, the LED Light Setting would be a better choice for your pool. LED bulbs use 80% less electricity to produce radiant light. This is an eco-friendly, energy-saving option.
There's also the RGB LED Light Setting that lends a more colorful display to your pool lightning. It comes equipped with static, and preset light shows that can be remotely controlled as you wish. You can never have a dull poolside moment with this setting installed!
Repairs can be tricky seeing as electric and water usually shouldn't mix. But it takes an experienced electrical technician to help you do this smoothly.
Still not sure how to handle your pool installation and repair? Contact us today at and we would be delighted to have one of our electricians come over for a quote.