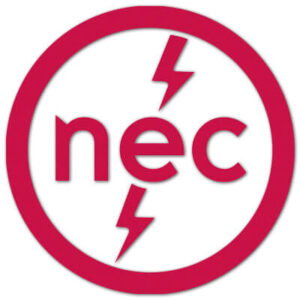 Electrical hazards cause more than half the number of home fires recorded in the United States every year. The loss of lives and property worth billions of dollars from these accidents is tragic.
Old homes are particularly prone to these electrical hazards. And homes with outdated wiring systems are also at risk of being gutted by an electrical fire. These homes – more often than not – have violated some electrical codes. You'd need the services of a licensed electrician to correct such violations for your home to be considered NEC compliant.
The NEC (National Electric Code) which contains a comprehensive list of all electrical codes, is reviewed and updated every three years. It is scary trying to memorize the dozens of codes you should not violate as a homeowner. But with a licensed electrician, you don't need to. Here are some tips on code violations.
You Would Get A Notice Of Violation…
If the electrical conditions of your home do not meet acceptable NEC standards as observed by officials of the state's Department of Building Inspection whenever they assess your home.
A notice of violation gives a detailed list of the electrical faults found in your home and the particular electrical code that was broken. The notice also contains action steps on what you need to do to correct the electrical fault and the time frame for making such a correction.
Common Code Violations 
Of the many code violations detailed in the NEC, here are some of the most commonly made electrical code violations:
Damaged Ground Fault Circuit Interrupters:
Ground fault circuit interrupters regulate how much current flows between one receptacle and another. GCFIs are a must-have in any newly constructed building and are usually installed in the kitchen or bathroom or any other place water and electricity interact. A faulty GFCI increases the chances of electrocution and should be replaced immediately by a qualified professional. Call us today to get prompt attention if you notice such a malfunction.
Improperly Grounded Receptacles
Many old apartments built in the years before 1960 have receptacles with only two pins – hot and neutral pins. The grounding pin helps redistribute excess electricity in the event of a lightning storm or malfunctioning appliance. Simply changing the two-pin receptacles to three-pin receptacles in a bid to comply with NEC regulations does not guarantee such receptacles will be properly grounded. You need the expertise of a licensed professional to handle such an installation.
These are just two out of dozens of non-compliance issues that can warrant notice of violation. If you are uncertain about your home's NEC compliance status, your best bet is to reach out to us for a home inspection visit.
At CLD Electric, we are dedicated to helping you correct any electrical code violations you have – or may have in the future. Call us today and rest easy knowing your life and property are in safe hands.