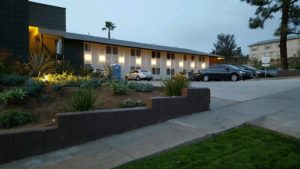 When it comes to landscape lighting to beautify outside of your home, you might have some ideas or no ideas at all. As simple as outdoor landscape lighting seems, it can be hard when you are looking for the perfect fit and views. Read on to discover tips and ideas for your outdoor landscape lighting.
Know your landscape lighting techniques
It's not as easy as installing the most popular lights. There are landscape lighting techniques that should guide your purchase and installation decisions.
Moonlighting is the use of soft light sources at a great height. The aim is to replicate the beautiful effect of moonlight shining through the branches of a tree or objects in its path to cast shadow patterns.
While moonlighting focuses on soft lights and attractive shadows, downlighting involves casting a broad and bright light over a wide area with high-mounted lights.
In spot lighting, you use controlled and intense beams to highlight specific points in your landscape. Flowers and small shrubs are often the points of interest for accent or spot lighting techniques.
Pool and fountain lighting
This technique is also known as underwater lighting. You've likely seen this and other techniques described a few times. The lighting helps to add excitement to the pool or water.
Other landscape lighting techniques are;
Spread or diffused lighting
Cross lighting
Uplighting
Shadowing
Silhouetting
Grazing
Where you should light
To really get the wonderful landscape lighting results you need, you will have to light the right areas. Light your;
Driveway for beauty, safety, and security.
Front entry to make you and anyone feel welcome and boost security.
Garage for mostly safety and security
Steps and paths to prevent fall accidents, deter intruders, and show off an attractive pattern.
Rear yard with efficient and bold lighting options for security and just to light your path.
Close by house not to invade on your neighbor's privacy but to discourage intruders from finding a blind spot in your well-illuminated home.
Tips for landscape lighting success
Choose appropriate fixtures suitable for your use. If the fixtures do not serve a decorative purpose, try to conceal them.
Do not aim the lights at your neighbor's windows or invade their privacy.
Lights can be pretty, but not so much when you overdo it. Take up your landscape lighting like an interior designing project.
Use various landscape lighting techniques to get the best results.
Landscape lighting fixtures come in various designs, shapes, features, and so on. Take advantage of these where necessary. For example, motion sensor lights will come in handy in your garage area.
Some lovely outdoor landscape ideas to try
Solar glowing lanterns by the path outside your home
Organize Christmas lights at the top of your fence come festive seasons.
String bright lights on a tree.
Hide garden lights amongst rocks
Place recessed lights along the stairs