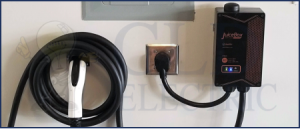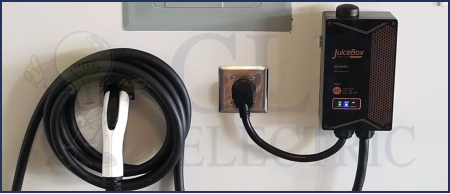 Most EV owners realize the importance of having an EV charging station at home. Depending on public charging stations near San Diego can be the most uncomfortable thing you ever did.
Why you should install an EV charging station at home
Ideally, it's the right thing to do. When you purchase a smartphone, you don't opt for charging it in public charging spots. No, you charge it at home.
A home charging station for your electric vehicle makes charging convenient. You can charge while you sleep and have a fully charged vehicle to move out the next day. Besides not having to make charging stops or look for EV charging stations.
It's also cheaper because with proper charging times there would be hardly any spike in your bills.
Home charging is safer for keeping your EV where you want. Avoid dangerous situations like theft, vandalism, and damage from the elements.
Steps to install a home charging station near San Diego
Decide the type of charger you want
Electric vehicle chargers come in different forms. Only two types are suitable for home installation and they are the level 1 and level 2 chargers. Level 1 chargers use the 120-volt circuit in the home and are considered the cheapest and easiest EV chargers to install.
The downside is they can be painfully slow and defeat the entire purpose of getting a home charging station in the first place.
Level 2 chargers, on the other hand, use a 240-volt circuit. They are faster and ideal for EV home charging. They are the most commonly installed. Unlike the level 1 charger, level 2 chargers need to be installed by a professional which can be costly.
Check that your home is fit for it
As much as everyone else has an EV charging station in their San Diego home for their vehicle, best believe they also had to go through these steps. Call an electrician to confirm that your electrical panel is fit to carry the new installation. You might have to upgrade the panel if it's not.
Then check with your municipality that you're legally allowed to install it. Check for the permit rules that apply to the project.
Decide where you'll be installing the charger and contract the electrician
Most EV owners install the charging station in the garage. You should opt for a safe and dry space where the car will be parked often.
Next, contact your licensed electrician for the project. Test the installation and be sure to get it inspected after.