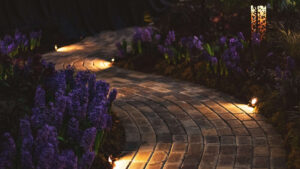 In this article, we explain low-voltage lighting, what they are used for, their benefits and how to get low-voltage lighting services.
Low voltage lighting differs from energy-efficient lighting, and should not be mistaken for the latter. It was initially created for safe outdoor lighting purposes, but this has now progressed into indoor lighting too, with an LED driver to step down the voltage to as low as 12v.
Low voltage lighting is used to:
Highlight specific architectural features
Create special moods
Let pool or fountain owners enhance their outlook
Draw attention to trees or other plants
Light up walkways or pathways
Illuminate a garden bed as softly as possible
You can have any low voltage lighting of your choice, but it is often advisable to go for the wired ones.
Advantages of Low Voltage Lighting
Low voltage lighting is a safer option for outdoor lighting installations and general light fittings because of the low voltage that runs through the fittings. As a result, it prevents serious electrocution and hazards that may otherwise occur when exposed to moisture or rain.
This is an often disputed statement, but low voltage lighting gives a crisper beam, compared to white light. Some others say that there is no noticeable difference between low voltage lighting and high voltage lights. We say that there is a difference and low voltage lights, instead of being sharp, are usually warm and crisp.
Because low voltage lighting uses low voltage, it means that the bulbs can be much smaller, allowing for more creative lighting designs. The smaller fittings will make it possible for tighter spaces to be lit efficiently and safely.
Low voltage lighting lasts much longer, and with the LED low voltage lighting becoming popular, its blend of low voltage and LED technology is ideal, allowing for a longer lifespan when compared to halogen bulbs or incandescent bulbs. Plus, LED bulbs are more cost-effective and require less energy to provide just about the same lighting as the others.
These advantages make low voltage lighting highly sought after and if you do plan to shift to these bulbs, then you're definitely on the right track.
Where Do I Find Low Voltage Lighting Services?
It is advisable to not carry out any lighting installation on your own because electricity is dangerous and should not be handled by anyone who is unskilled; you could put yourself, your properties, and your family in danger.
If you need low-voltage lighting services, then you will need the services of a licensed electrician or an electrical contractor. It is important to ensure that whoever you hire is a licensed professional because, as we've said before, it is unthinkable to take chances with your home electricity.
Fortunately, you're at the right stop, because CLD Electric is a trustworthy electrical company with licensed, trustworthy, and professional electricians that have been installing low voltage lighting for years. Schedule an appointment with us today!