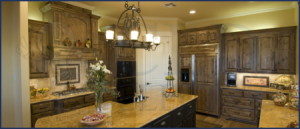 El Cajon is described as a perfect place to live because of its thriving community and proximity to San Diego's beaches. However, living in this perfect environment does not save you from a few electrical problems now and then. Read on to discover all about El Cajon residential electrical services.
Not all homeowners know that there are different types of electricians and their services. Electrical works go beyond just wires and tools and electricians work across a range of different qualifications and business sites.
What types of electricians are there?
There are four major types of electricians according to the service they provide. They include industrial, commercial, residential, and low voltage electricians.
Industrial electricians in El Cajon work in industrial fields or sites. They maintain, repair, replace, and install electrical components and machinery. They often also deal with high-voltage electricity at different industrial locations.
Commercial electricians work at business sites like hotels, hospitals, office buildings, and schools. Low-voltage electricians specialize in low-voltage systems such as VDV, video, and data.
A residential electrician fixes any electrical faults in your home and can carry out inspections, installations, troubleshooting, repairs, replacement, rewiring, and so on.
Residential electrical services
As mentioned above, a residential electrician installs, repairs, replaces, and maintains the following;
LED Lights / Lighting
All sorts of home indoor and outdoor lighting
Generators
FPE Panels, Zinsco Panels, and other outdated panels
Home security system
New Outlets
Panel upgrades
Electric Vehicle Car Charger Installation
Home Rewiring
National Electrical Code Corrections
Hot Tubs and Spa Wiring
Knob 'n' Tube Rewiring
GFCI Protection
Meter Service and Panel Replacement
Electrical service inspections, which in turn includes;
Ensuring GFCI protection
Check for proper grounding
Inspect the breaker bus and tighten any loose connection.
Inspect attic wiring
Test smoke alarms and detectors in the home
Discover any hazards or hidden problems
When to call an El Cajon residential electrician
It's easy to take your electricity for granted because it serves so well. When you experience anything unusual with your home electricity, it's time to call a residential electrician in El Cajon. These are unusual situations such as lights going out and not turning back on, reduction in power supply, warm outlets and switches, old or faulty panel needing upgrade, mild shocks, and having aluminum wiring.
Finding the best electrician near you
El Cajon has its fair share of residential electricians, but from the large numbers you need to find the right one for your needs. There are many factors to consider and you can find the best electrician near you with some research. Get recommendations, ask questions on experience and capabilities, compare quotes and choose based on experience rather than the cheapest way out.
Alternatively, you can skip the entire process and call insured and licensed electrical contractors at CLD Electric.