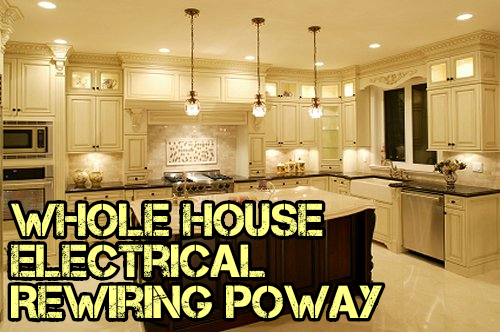 At CLD Electric, we have expert electricians ready to serve the entire Poway community with their expert skills on residential and commercial electrical repair installation and replacement. We keep our electricians up-to-date and trained on the latest techniques and newest products on the market. We want to keep our electricians up-to-date on the latest technologies to make sure they know the fastest and most effective ways of providing electrical repairs throughout your home or business. We also want to keep our electricians in the know about the newest products available so that they can install them for our customers quickly.
When's the best time to get my house rewired?
Depending on the size of the home, it could take one day or several days to get the entire house rewired. If it's a smaller home, he could take less than 10 hours. If you have a larger home, it would be best if you left for a couple of days while we're able to do all of our electrical repairs. Here at CLD Electric, we have provided hundreds of homes requires throughout Poway and in the surrounding areas in San Diego. Our skilled electricians know all aspects of the residential home repair.
Do I need a licensed electrician to rewire my home?
Yes. For electrical repairs, you should always use a licensed electrician, especially for something as serious as a whole home rewire. A house rewire completed with perfection is mandatory. The wiring throughout a home dictates how effective the electrical system inside of the home will work. The only other component that's more important than the wiring throughout the house is the panel outside the distributes the power to the home.
Why choose CLD?
To choose CLD Electric means you want professionals to install your electrical rewiring correctly. Choose us because customer service is what's most important to you. To CLD Electric because you want the job done right the 1st time. Our electrician's work on all aspects of the home, including outlet, switches, lighting fixtures, can light, recessed lighting, panels, sub panel, circuit breaker repair, rewire, house rewires, office rewires. Our skilled electricians do it all, and we service all of San Diego in North county.
We look forward to the opportunity to earn your business. 
CLD Electric location is 5519 Clairemont Mesa Blvd. # 255 in San Diego, California 92117. CLD Electric phone is (619) 638-0228. CLD Electric hours are 8 am – 6 pm Monday through Friday. 10 am to 4 pm on Saturday. Please call to schedule appointments.