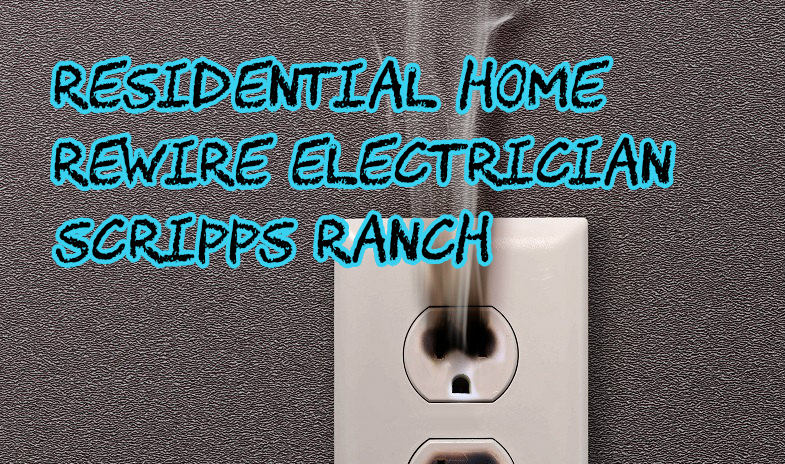 We've always enjoyed working in the Scripps Ranch area. Several of our electrical contractors live in the Scripps Ranch neighborhood, and we know what a friendly community it is. Our electricians have worked on many homes inside Scripps Ranch repairing, installing, and replacing lighting fixtures, wiring, rewire, and panel upgrades. Our electrical contractors are skilled at circuit breaker repair, dimmer switch installation, outlets, wiring, everything electrical related to your home. We make sure that our electricians are up-to-date on the newest techniques and latest products available so that we can install any lighting fixture or lighting system you may want in your home. We have years of experience working in residential homes in Scripps Ranch.
Is CLD Electric a licensed residential Electrician in San Diego?
Yes, for over ten years now, CLD Electric has been a licensed residential electrician in San Diego for over a decade. With that license, it allows us to provide service in the areas of Scripps Ranch, Poway, Mira Mesa, La Jolla, Encinitas, Carlsbad, and Oceanside. We know you have many options for a top tier electrician in San Diego Scripps Ranch, and we appreciate you taking some time to evaluate our company.
Can you troubleshoot electrical repair problems?
One of the primary services that CLD Electric offers is electrical troubleshooting. We provide problem-solving with our troubleshooting for residential and commercial customers daily. Troubleshooting electrical issues come in many different facets. Some of the more common troubleshooting that we provide is during our wires, rewires, and panel replacements. There are many various aspects of these services that have challenges, and they're not quite as straightforward as a light switch or ceiling fan installation. Installing a new panel or replacing a subpanel can be a challenging service that requires troubleshooting, depending on how the wiring is when we find It.
Why choose CLD Electric? 
Deciding to work with us, you're making a healthy decision for your home. Each of our electricians goes through a stringent hiring process where we evaluate the effectiveness and quality of our electricians before bringing them onto our workforce. Our customers deserve the best San Diego Electrician, and that's what we aim to provide each day we're in business. Focusing on customer service, excellent electrical repair, and quality communication are what traits have propelled CLD Electric to the top. Our skilled electricians work at all things residential electrical repair, installation, and replacement. If you have a lighting fixture you want installed, a new outlet you want replaced, a whole home rewire, and panel replacement, our skilled electrical contractors can help you with all of these services.
We look forward to the opportunity to earn your business. 
CLD Electric location is 5519 Clairemont Mesa Blvd. # 255 in San Diego, California 92117. CLD Electric phone is (619) 638-0228. CLD Electric hours are 8 am – 6 pm Monday through Friday. 10 am to 4 pm on Saturday. Please call to schedule appointments.