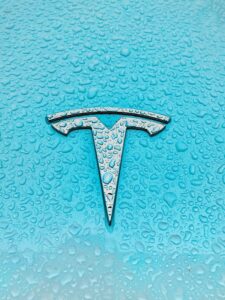 One of the fears of most Electric Vehicle drivers, especially new owners, is their Tesla running out of charge. Range Anxiety is real and it can be frightening during the first few months of purchase. It's easier to get gas for gasoline vehicles than electric vehicles.
However, you don't need to fret about getting stuck when your vehicle runs out of charge. In this article, we would be sharing with you ways to prevent your Tesla from running out of charge and steps to take when it does.
3 Ways To Prevent Your Tesla From Running Out of Charge.
Charge before usage: It is advisable to fully charge your electric vehicles before taking a trip. You can charge your Tesla overnight for a full charge to prevent it from running out of charge. Electricians at CLD Electric has competent electricians who are EV specialists to install home chargers.
Top Up on the Go: There is a public charge booth available in most States. Even though there is still room for more outlet openings there are charging booths in a strategic location. Take a break from your trip to top up your car as often as you can, especially if you are going on a long trip or are not sure of the length of your destination.
Check Battery Icon regularly: Tesla has provided a function to know the battery level of your battery. It is near the speedometer of your car. The battery shows green for fully charged, yellow for a low charge, and red for about to die. With this function, you can calculate and prevent your car from dying out if possible and within range of a charging booth.
3 Major Tips For When Your Battery Runs Out
There are a few steps we recommend when your battery runs out and there is no charging booth nearby. However, it's important to note that it is better to charge up instead of waiting till the battery dies out.
Get Roadside Assistance: Every type of car needs road assistance and electric vehicles are not an exception. All you have to do is call or reach out to roadside electronic assistants to help. Ensure you notify them that your car is an electric vehicle, so they could come with a flatbed or a portable charger to get your vehicle to a place it can charge.
Request for a Tow Truck: You can request a towing company specialized in towing EVs. In towing an EV you have to be cautious to prevent damaging its electrical components or other essential parts. The Tesla is lower to the ground than a regular car so ensure you request the assistance of a towing company that has experience with EVs.
Inquire For a Mobile Charger: A mobile charger can help jump-start your car till it can move to the nearest charging booth. Not all roadside assistance has this option, so ask before sending them over to your aid.