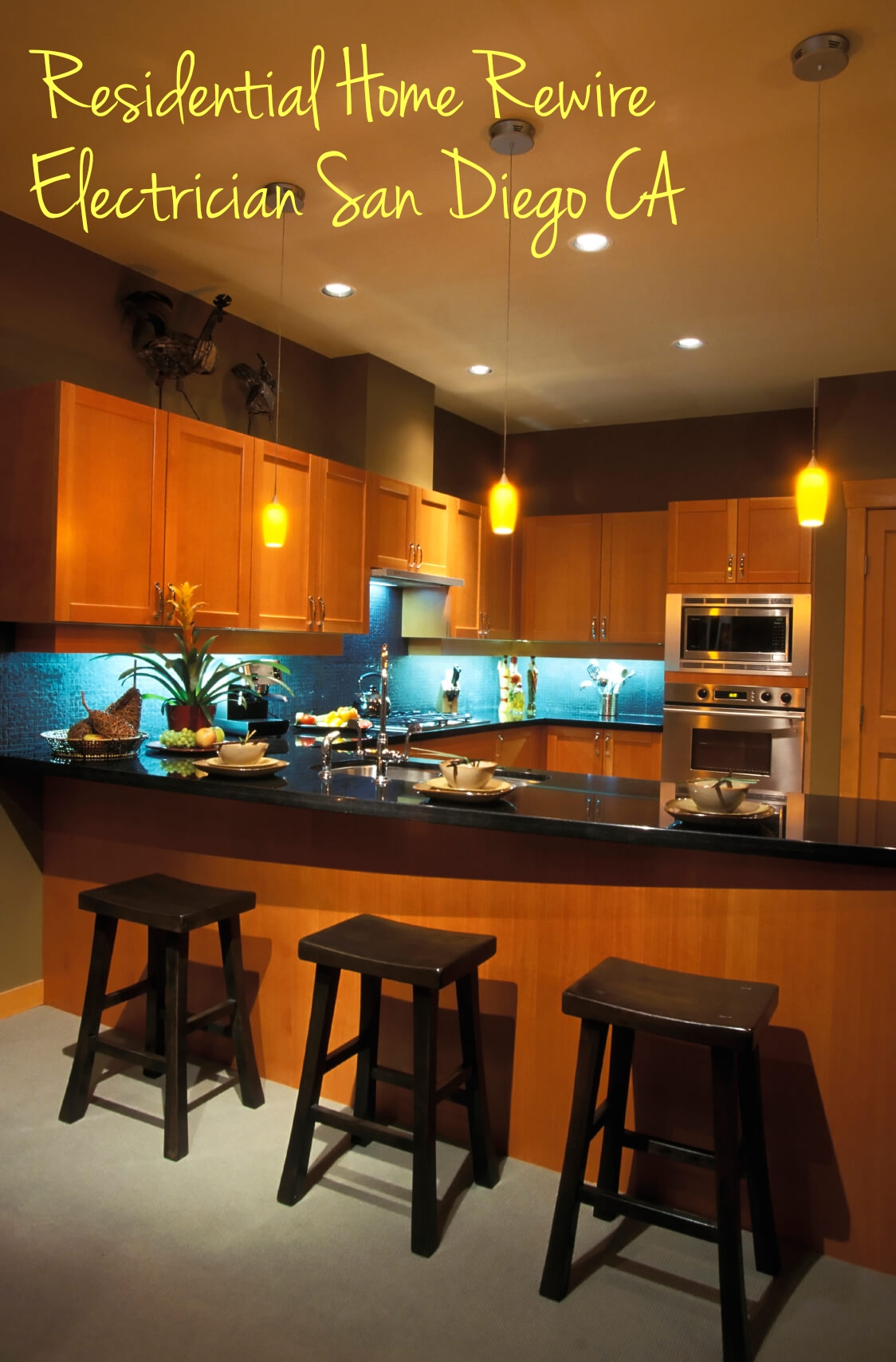 Home rewires must be completed correctly, your home's electrical safety is counting on perfection. The last thing you want is a rookie doing something as serious as a whole home rewire. Residents in San Diego understand they need professionals to provide expert electrical services to their homes and businesses. High standards are why we send our electricians to annual training courses to keep them up-to-date and knowledgeable about the newest techniques and products available. Keeping our electricians up-to-date and learn about the latest products and techniques allows us to offer better services than our competitors, and stay more informed.
I need new lighting installed with the home rewired, can CLD Electric support me with this?
New lighting installation, including lighting fixtures, can lighting, and recessed lighting, are all services that we provide. If you're looking to improve your lighting operation inside your home, CLD Electric has terrific options for you. We have been installing new lights and replacing light fixtures for over 10 Years. We send our electricians to annual training courses to keep them up-to-date on the latest lighting products and installation techniques to guarantee excellent service for our customers. Once the entire whole home rewire is complete, we can install any new lighting fixture or can light and recessed lighting throughout the house. 
We can install new lighting and outlets in most homes!
If you require new lights, new outlets installed in a room, or hallway inside of your house, please give the professionals at CLD Electric a call. Installing lighting fixtures, recessed lighting, and can lighting needs to be done by professionals. If you don't work with professionals, you risk faulty wiring, even light, incorrect drill holes, and other aspects that make the installation look unprofessional. Working with professionals at CLD Electric, our drill holes are hidden, every hole is where they're supposed to be, and the lights are flush against the wall.
Why choose CLD Electric?
Our electric company has been rated five stars by our customers since we opened. Having an excellent reputation means always prioritizing the customer above everything else, providing expert electrical contracting services, and clear and concise communication, and having these three aspects to find our company has been the objective since we started. Every interaction, we prioritize the customer and inject our excellent customer service in everything that we do — offering terrific electrical contractors who are knowledgeable, focused, with good attitudes — and then making sure that each of our electrical contractors is an excellent listener and can communicate what they've heard from the customer and their desires effectively.
We look forward to the opportunity to earn your business. 
CLD Electric location is 5519 Clairemont Mesa Blvd. # 255 in San Diego, California 92117. CLD Electric phone is (619) 638-0228. CLD Electric hours are 8 am – 6 pm Monday through Friday. 10 am to 4 pm on Saturday. Please call to schedule appointments.