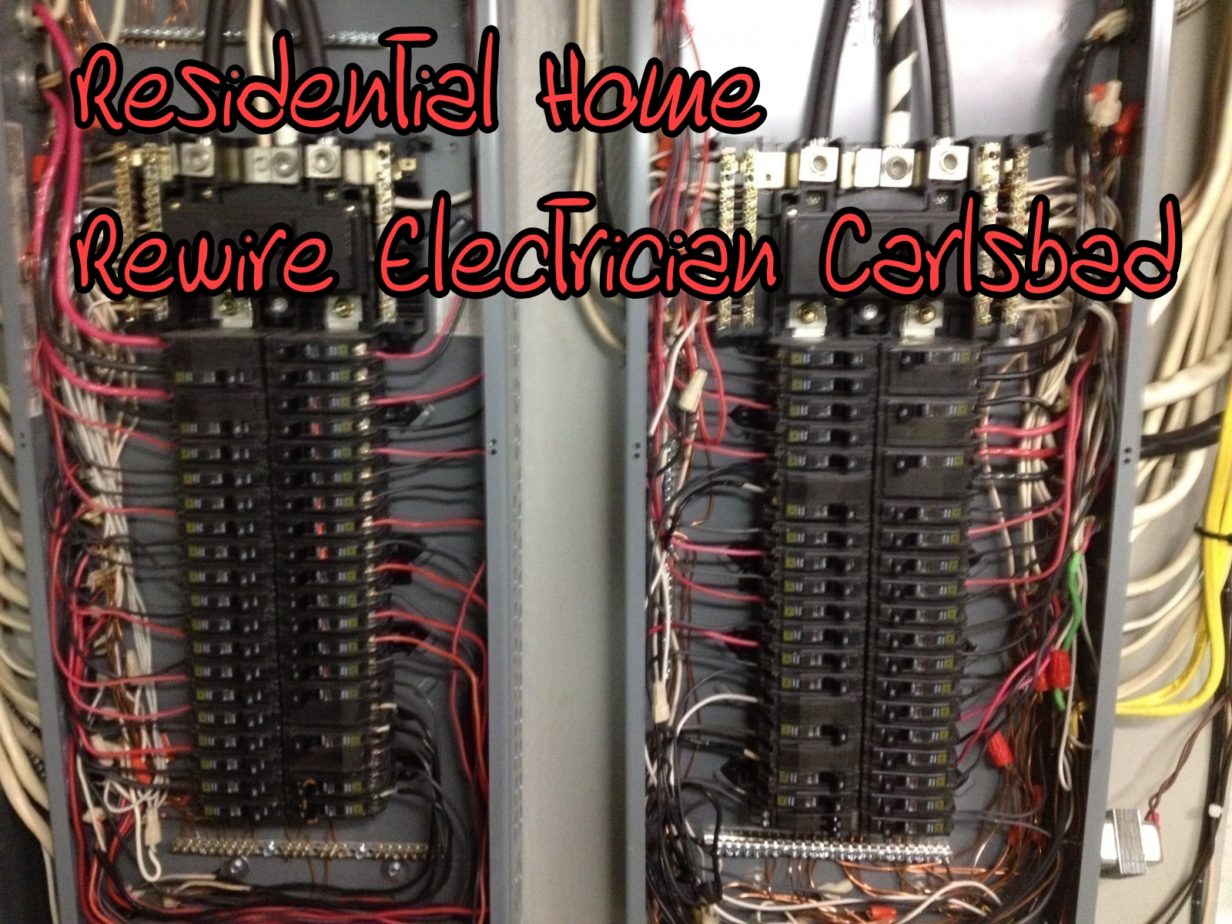 When you need a qualified residential home electrician in Carlsbad, think of CLD Electric. We have been servicing the Carlsbad/Oceanside community providing top tier electrical services since we open our doors. We have dedicated teams electrical contractors focused on providing daily service in Carlsbad. Two of our electricians live in Carlsbad. As the Carlsbad community continues to grow, CLD Electric will continue to invest in our trucks, electrician training services, and to make sure we service the Carlsbad community correctly. We know you have many options for excellent electricians in the Carlsbad area, and we appreciate you taking some time to evaluate us. 
Does CLD Electric install or relocate outlets?
Yes, we do both. We can install and relocate outlets in offices, residences, and homes. Relocating outlets or installing new ones is the standard service we offer here at CLD Electric. If we need to, we can add additional circuits to your electrical panel or breaker box for us to get more options while installing new outlets. Having plenty of possibilities for outlets throughout the home maximizes the safety of your electrical system. Extension cords are highly inadvisable because of the max output that you can put on individual outlets. 
We install office lighting and residential recessed lights!
Our skilled electrical contractors work on all properties installing indoor lighting, recessed lighting, and replacing old fluorescent bulbs that have used for decades. Replacing old lighting, installing new lighting fixtures, canned lights, recessed lighting, are standard in residential homes, and commercial office buildings. Replacing existing lighting fixtures is an exemplary service that CLD Electric offers throughout Carlsbad. We have many options depending on the style you like, and your budget to replace the existing lights that you have.
Why choose CLD Electric? 
CLD Electric has over 50 years' experience providing all aspects of the electrical trade, including outlet installation, dimmer switch install, ceiling fans, lighting fixture, recessed lighting, can lights, wiring, rewiring, panels, electric panels, breaker boxes. Our skilled electricians can help you repair or replace any of these items and get your electrical system back to 100%. Our reputation speaks for itself. Our customers have awarded us a 5-star status in the San Diego, Carlsbad, in Oceanside communities.
We look forward to the opportunity to earn your business. 
CLD Electric location is 5519 Clairemont Mesa Blvd. # 255 in San Diego, California 92117. CLD Electric phone is (619) 638-0228. CLD Electric hours are 8 am – 6 pm Monday through Friday. 10 am to 4 pm on Saturday. Please call to schedule appointments.