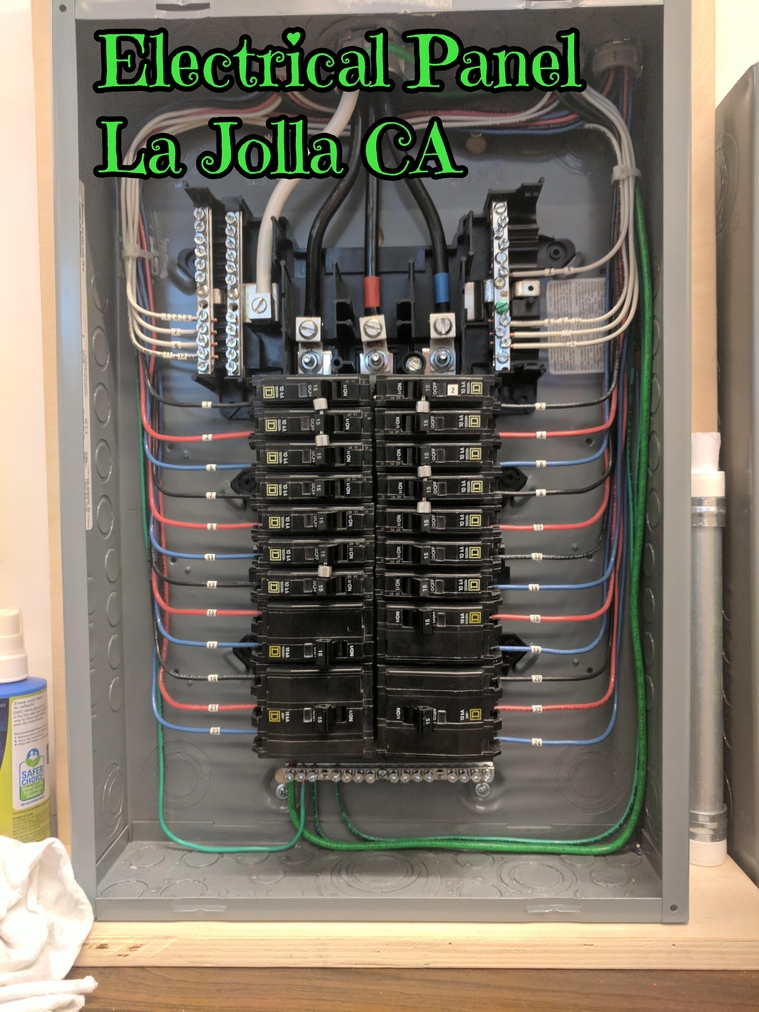 La Jolla residents need expert electricians for their fantastic homes. We have been working with La Jolla residents for over a decade to improve their lighting on their sidewalks, walkways, hallways, bedrooms, and master baths. We have installed custom lighting and LED lights in countless homes throughout the La Hoya area, including La Jolla hills. La Jolla is a fantastic community on the coast inside of San Diego. Over the years, we've come to know La Jolla very well servicing, installing, and repairing electrical components/systems throughout the city, replacing electrical panels and upgrading breaker Boxes, replacing lights, outlets, and switches. These are some of the more common services that we offer in La Jolla.
Can we have the circuits replaced, or do we have to have the entire panel upgraded?
This question can have several answers depending on the current status of the electrical panel and breaker box. We evaluate breaker boxes and electrical panels every day for our customers throughout the San Diego area. CLD Electric electricians are proficient at assessing how damaged an electrical panel is, what kind of repairs we could do, or if a full upgrade to the panel is necessary.  
CLD Electric has the expertise to install custom lighting in La Jolla!
Custom lighting jobs, recessed lighting, even can light need to be installed correctly. If these lights get installed incorrectly, then you can tell the install is not professional or classy. Professional & classy are the only types of lighting jobs that we provide. You may be looking to have some new LED lights installed or recessed/can light to replace the old florescent bulbs in your hallway. CLD Electric can install new lights, security lighting, and hallway lighting quickly, affordably, and make it look terrific.
Why choose CLD Electric? 
Our electrical contractors are amongst the finest in the state. We take hiring seriously here at CLD Electric. We only hire the best electricians with the best experience. Sometimes that means that we have to tell prospective employees NO that are highly qualified but don't quite fit the mold. Having electricians that fit in into our workplace and the way that we do business is imperative. CLD Electric prioritizes customer service above everything else. Making sure that our electricians are practical with our customers is critical. Having our electricians communicate effectively is a priority, and making sure that our electricians are effective communicators. Effective communication when they are on-site dealing with the customer guarantees they're able to articulate what the customer desires.
We look forward to the opportunity to earn your business. 
CLD Electric location is 5519 Clairemont Mesa Blvd. # 255 in San Diego, California 92117. CLD Electric phone is (619) 638-0228. CLD Electric hours are 8 am – 6 pm Monday through Friday. 10 am to 4 pm on Saturday. Please call to schedule appointments.