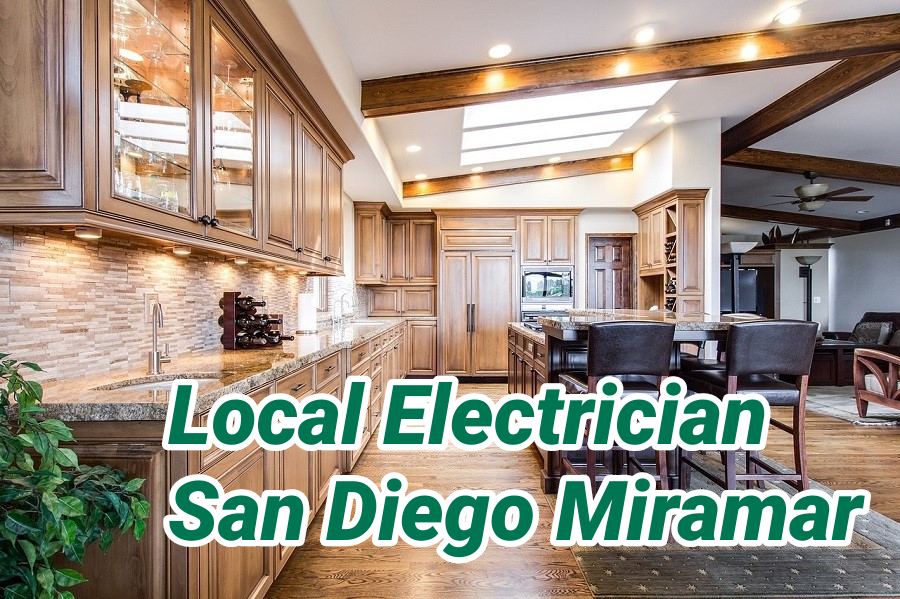 When you need the most excellent local electrician, San Diego Miramar calls CLD Electric to be your electrical repair solution. We know you have many options for excellent electricians in San Diego, and we appreciate you taking some time to evaluate us. Our dedication, effort, and customer service have put us ahead in the electrical repair field here in San Diego, CA. No matter what kind of electrical problem or upgrade you're looking to have installed in your home, our skilled electricians here at CLD Electric have years of experience in dealing with traditional electric skills and new products and lighting systems. Maybe you have an LED lighting fixture that you want to have installed in your kitchen. Or perhaps you want recessed or canned lights replacing your old fluorescent bulbs. Our skilled electricians are sure to be able to navigate what's most cost-effective and aesthetically pleasing.
Our experienced electricians have over 50 years of combined experience providing all aspects of the electrical repairs, including outlets, wire, rewire, switches, dimmer switches, lighting fixtures, canned lights, recessed lights, panels, sub-panels, ceiling fans, wiring, and rewiring. Since we opened our doors here at CLD Electric, our goal has been to provide the best in electrical repairs and installation throughout San Diego County. Accomplishing this goal of being the best electrician is no easy task. It means showing up every day with an excellent attitude, a continued and renewed sense of skills, and always learning about how to be better electricians. Having a high standard for our electricians and the skills they possess is a cornerstone of how CLD Electric does business.
If getting the best electrician in San Diego is important to you, we encourage you to give us a call and evaluate us on our customer service and communication. We also encourage all of our customers to read through our reviews. Please assess us based on what our customers have said about us. Recently we've noticed that more customers are looking for recessed lighting and canned lights to have installed inside of their homes. These lighting systems and fixtures are excellent additions around the house. CLD Electric we install all types of track lighting, recessed lighting, and canned lights to enhance the lighting throughout your home.
CLD Electric location is at 5519 Clairemont Mesa Blvd. # 255 in San Diego, California 92117. CLD Electric phone is (619) 638-0228. CLD Electric hours are 8 am – 6 pm Monday through Friday. 10 am to 4 pm on Saturday. Please call to schedule appointments.
Local Electrician San Diego Miramar Residential Electrical Contractor Repair Whole House Rewire Wire Panel Upgrade Replacement Service Outlet Switches