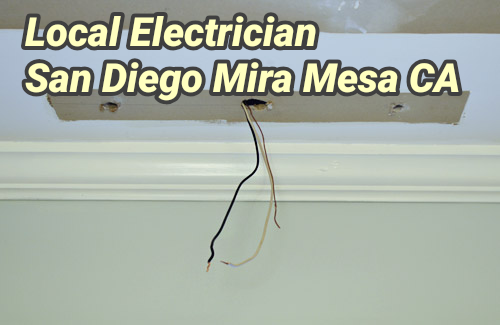 When you need the top local electrician, San Diego Mira Mesa CA, give CLD Electric a call today. CLD Electric has over 50 years' experience providing all aspects of the residential electrician services. We know that you have many great options for electricians in San Diego, and we appreciate you taking some time to evaluate us.
Since opening our doors, we have based our services around excellent customer service, quality electrical repair/installation, along with clear communication. These three elements have propelled our business past our competitors. Having excellent customer service is a 24 hour a day, seven days a week, a 365-day Year mission for us. We never take a day off, giving excellent customer service.
From the CEO to the janitor, everybody at CLD Electric knows that providing the best electrical repairs with the best customer service is the focus. Having excellent electrical maintenance and installation skills means always providing the best services. We never indulge in shortcuts or try to take the easy road. We know that doing the job correctly the 1st time is the best way. Having clear communication with our customers is a priority at CLD electric. Having clear communication looks like keeping our customers in the loop, always getting back to them within 30 minutes of their call, and giving them updates on how things are going with their property.
Our electricians provide all aspects of the residential electrical repairs inside the home. These services include replacement and installation for an outlet, dimmer switches, light switches, lighting fixtures, canned lighting, recessed lighting, wires, rewires, panels, sub-panels, panel replacement, circuit breaker repair. These are just some of the services that CLD Electric offers throughout San Diego. Our electrician's service all North County, including Carlsbad, Oceanside, Escondido, La Jolla, Encinitas, Del Mar, University City, Mira Mesa, Kearny Mesa, Poway, Scripps Ranch.
CLD Electric location is at 5519 Clairemont Mesa Blvd. # 255 in San Diego, California 92117. CLD Electric phone is (619) 638-0228. CLD Electric hours are 8 am – 6 pm Monday through Friday. 10 am to 4 pm on Saturday. Please call to schedule appointments.