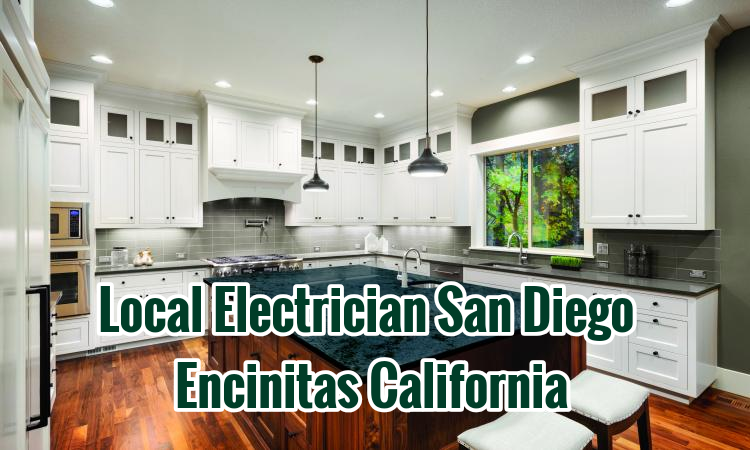 Electrical upgrades and quality Local Electrician San Diego Encinitas California are on the rise. Homeowners throughout and Encinitas area are looking to enhance their electrical systems and improve their lighting inside in their homes. Part of this includes installing newly recessed and canned lighting outlets, lighting fixtures throughout homes and condominiums. The other electrical upgrades are circuit breaker repair and replacement, panel upgrades replacements and led, switches, dimmer switches lighting fixtures. There are so many options in the electric field these days that lighting enhancements and electrical replacements. These enhancements allow for a customer to evaluate all their options on how they want their electricity to work for them.  At CLD Electric we know that you have many options for San Diego electrician, and we appreciate you giving us a look. We send our electricians to yearly training courses this stay ahead of the curve when it comes to technology and techniques.
One of the main troubles for many San Diego electricians is that and once they become electricians, they become complacent and think that they know everything. Not here at CLD Electric, we are constantly learning, constantly, growing, and constantly improving. We know that as the industry grows, we must grow with it and that if we become complacent in that we will lose customers. It is CLD Electric focus to gain customers and grow our customer base through excellent customer service, high-quality workmanship, and fair pricing. We encourage you to do some analysis on CLD Electric and see what our clients are saying about us and how we like to do business. At CLD Electric we service the entire San Diego County, including Mira Mesa, Kearny Mesa, Miramar, Poway, Scripps Ranch, University City, La Jolla, Carlsbad, Oceanside, Rancho Santa Fe, Del Mar California. We focus on residential electrical services and offering home electricians in San Diego California.
CLD Electric is located at 5519 Clairemont Mesa Blvd. # 255 in San Diego, California 92117. CLD Electric phone is (619) 638-0228. CLD Electric hours are 8 am – 6 pm Monday through Friday. 10 am to 4 pm on Saturday. Please call to schedule appointments.
Local Electrician San Diego Encinitas California Best Electrical Contractor Residential Home House Wire Rewire Outlet Panel Ceiling Fans Canned Lighting
San Diego Electrician SD Electrician Blog  Residential Electrician Panel Replacement