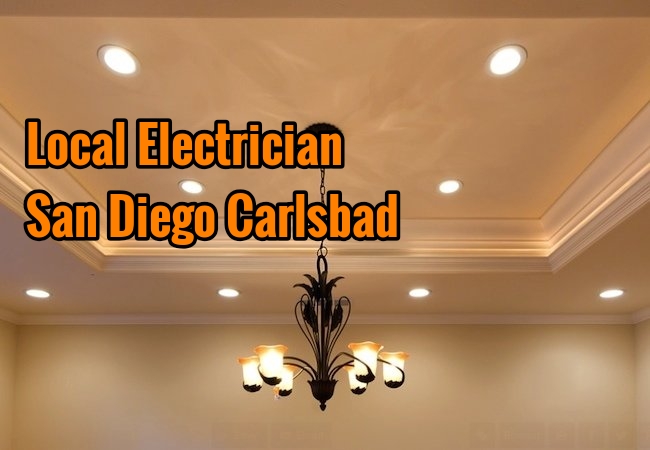 Recently we helped a commercial client of ours make a tenant improvement. The apartment complex we worked on was 12 Residential units apartment condos. We were assigned to install outlets, dimmer switches, recessed, and canned lighting throughout the units. We started with the outlets and dimmer switches, where we installed roughly 25 to 30 in each unit. This project took us about a week to get all the dimmer switches and outlets installed correctly throughout the units and then double-check they all work correctly. Once we were complete with the outlets and dimmer switches, we moved on to the recessed and canned lighting that went into the bedroom, kitchen, and hallways. They wanted a black recessed canned lighting look to go along with the painting strategy. Since this client of ours is a long-time customer, we had a good sense of what he likes and what he doesn't, but we double-checked with them on what color he wanted to make sure that we had it right.
CLD Electric works on all aspects of the property including recessed and canned lighting, outlets, switches, dimmer switches, fluorescent light bulb replacement, ceiling fan installation replacement, circuit breaker repair or replacement, panel sub panel install replacement and repair, wires, rewires, networking system, and home audio systems. We fix almost every aspect of the electrical system throughout your home — our skilled electrician service all of San Diego County, including Carlsbad Oceanside in Escondido. We have over 40 years' experience providing every aspect of the electrician services. If you're looking for the best electrician and San Diego, please give CLD Electric a call and allow us an opportunity to show you how excellent our customer services are. Along with how great of quality of work we do and how fair our pricing is. We are sure you'll be impressed. If you have a Panel or sub-panel that needs replacing circuit breakers that need installing replacement or lighting, please don't hesitate to call our electrician and get scheduled for an appointment.
CLD Electric location is at 5519 Clairemont Mesa Blvd. # 255 in San Diego, California 92117. CLD Electric phone is (619) 638-0228. CLD Electric hours are 8 am – 6 pm Monday through Friday. 10 am to 4 pm on Saturday. Please call to schedule appointments.
Local Electrician San Diego Carlsbad Recessed Canned Lighting Repair CA Replacement Installation Outlet Panel Wire Rewire Switches Home House Lights
San Diego Electrician SD Electrician Blog  Residential Electrician Panel Replacement