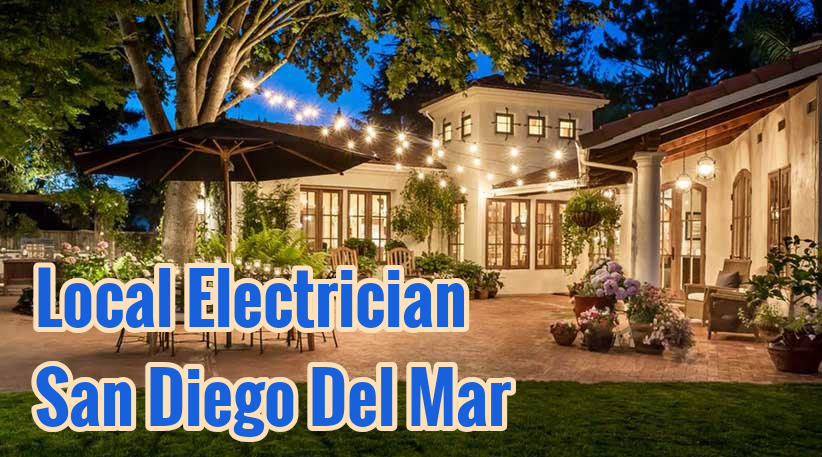 If you're in need of a residential local electrician San Diego Del Mar California please give CLD Electric a call today and we will get a licensed electrician headed out to your home. We have over 50 years' experience providing all aspects of the residential home electrical services including outlet installation, lighting installation, patio, lighting, security, lighting, security cameras, light switches, dimmer switch, recessed lighting, canned lighting, ceiling fan installation, sub panel replacement, circuit breaker repair, replacement. We offer an extensive amount of different electrical services throughout the home. We know that in today's modern society homeowners have hundreds of different electrical uses and needs including outlets installed, switches repaired, and lighting enhanced. One of the big improvements to lighting the last several years has been LED technology.
LED allow for lights to be enhanced, run more efficiently and better output. If you're interested in getting new lights and have multiple options for recessed lighting and can lighting options. Recessed lighting is our new modern approach instead of having fluorescent lights hanging on the ceiling. The recessed lighting pokes holes in the ceiling and has a sunken look that's flush with the ceiling. It looks very professional & is seamless with the wall.  Our electricians service the entire San Diego area including Oceanside, Carlsbad, Del Mar, Solano beach, Encinitas, Escondido, Rancho Santa Fe, La Jolla, Miramar, Mira Mesa, Kearny Mesa, University City. If you need an electrician in San Diego please give CLD Electric a call today, we aim to be their best electrician San Diego California by having the best customer service and excellent workmanship.
CLD Electric is located at 5519 Clairemont Mesa Blvd. # 255 in San Diego, California 92117. CLD Electric phone is (619) 638-0228. CLD Electric hours are 8am – 6pm Monday through Friday. 10am to 4pm on Saturday. Please call to schedule appointments.