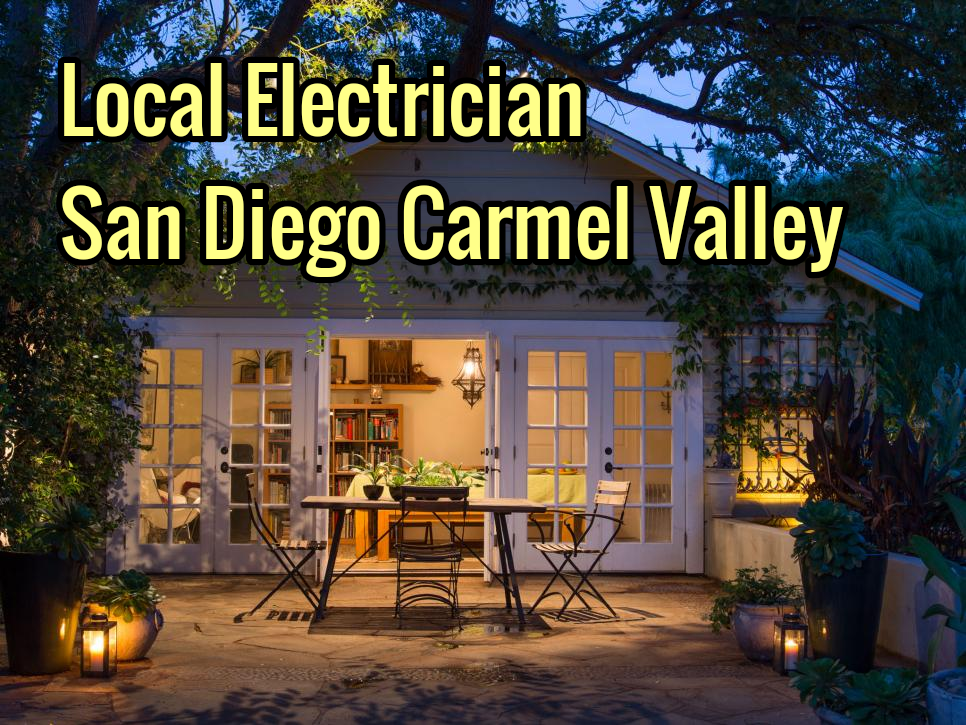 If you're in San Diego and need an expert electrician to come out your home or business, please give CLD Electric a call immediately. CLD Electric has extensive knowledge on how to install new lighting fixtures, new outlets, switches, dimmer switches, wires, re wires, sub panels, panels, circuit breaker repair, replacement, ceiling fans, recessed lighting, canned lighting. Having all these skills to provide residential customers is a big asset every time we step foot on a customer's property. Here it CLD Electric we know you have many options for different electricians in San Diego and we appreciate you giving us a look. Primarily our electrical contractors offer residential and home electrical services. We have found that customers really enjoy having us available for residential services since it's hard to find quality electricians in San Diego.
That's precisely one of the reasons why is CLD Electric has been able to continue to expand into other areas of San Diego including Oceanside, Carlsbad, Encinitas, Del Mar, La Jolla, Escondido, Poway, Scripps ranch.  Recently we helped a customer in Poway who needed security lighting installed on the sides of their home. Security lighting is one of the more common services we install here at CLD Electric. Our expert electricians know how to find effective places to troubleshoot electrical problems to help install security lighting wiring. Our residential electrician service all of San Diego and provide expert recessed canned lighting installation, lighting fixture installs, outlets, switches, dimmer switches, Wires, re wires, ceiling fan replacement, Sub panel repair, panel replacement, Circuit breaker repair and replacement.
CLD Electric is located at 5519 Clairemont Mesa Blvd. # 255 in San Diego, California 92117. CLD Electric phone is (619) 638-0228. CLD Electric hours are 8am – 6pm Monday through Friday. 10am to 4pm on Saturday. Please call to schedule appointments.