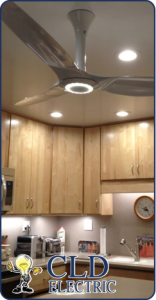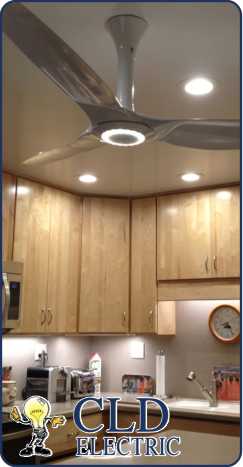 Ceiling fans are an indispensable item in the home. They can help save on heating and cooling energy costs, and they look good while doing it. To enjoy the full benefits of owning a ceiling fan, it has to be installed properly.
The typical way to this is to climb into the attic to run wires. However, it's possible and quite easy to install a ceiling fan without attic access in San Diego. The most important thing you need is a circuit already in the spot where you are going to install the fan. See the steps below for how.
Always start any electrical service by turning off the power. Turn off the power to where you will be working at the circuit and test for current using a voltage tester.
Remove any existing light fixtures in the circuit and double-check the wiring if they are in good shape. It's possible for the wiring to look worn or just too rough for a new installation. In this situation, take a wire stripper and simply cut the rough ends away. Using the same wire stripper, strip off the insulation for about ¾ inch of wire.
If there's an existing fixture box, take it apart carefully.
Next, insert the ceiling fan mounting bracket and make sure the protruding edges of the bracket lie flat against the drywall. Now, twist the bracket to dig into the ceiling joists. You are looking for resistance at this point so the bracket can be secured tightly.
After you have done this successfully, remove the knockout on the mounting box and install the grommet in the kit.
Run the wires through the grommet and into the box. Use the manufactures instructions to secure the box tightly to the bracket.
Now, you are ready to assemble and finish installing. Using the manufactures instructions again, put the ceiling fan together. Install the ceiling fan's mounting box and start making your wiring connections. Connect the black and blue fan wires to the black wire in the ceiling, connect white wires on both sides to each other, and finish up by doing the same for the ground wires.
The final step is to ensure the connections are tight and secure. Stuff the wires neatly in the ceiling box and screw the canopy to the mounting bracket. With everything nice and tight, you can switch the circuit back on to test the ceiling fan.
If the fan doesn't work or you notice any problems, it's likely time to call more experienced hands for help. You can also skip the DIY of how to install a ceiling fan without attic access and call an electrician.