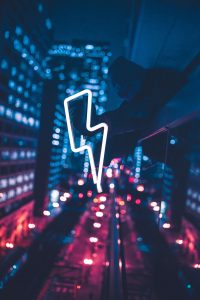 When you think about a place with miles upon miles of white sand beaches, amazing attractions, fun locations, and great weather, its none other than San Diego. San Diego is the place often described as America's finest city. It is a name well deserved.
San Diego boasts of a population of over 1.3 million. The county has up to 18 cities and towns, neighborhoods, and communities. When you live in this incredible but bustling city, an electrical technician is not hard to come by.
The only problem is knowing how to choose the right electrician because the right electrician can make a lot of difference.
What you get from hiring the right electrician
Quality service
You must already know that quality service can be scarce. From your customer experience with the company or staff to the job itself when completed, quality means everything. The right electrician is the one who offers variety with ease. They are courteous, transparent, fair, uniformed, and experienced enough to get the job done.
Saves you a waste of time and money
The right electrician gets it right the first time, saving you from wasting time and money.
How to choose the right electrician in San Diego
Identify the service
Before finding the right electrician, it helps to be clear about what you need. For example, if you need a rewiring service, you need a professional electrician, and you might be very picky during your search. If you are unsure of your needs, it can lead to changing your order, which in turn might increase the cost of the service.
References or reviews
References and reviews are customers' communication with each other. It plays a massive role in helping you find a good electrician. Ask around for recommendations, check reviews of companies you are considering, and equally ask for their past projects or portfolio.
Guarantees
Not every electrical company or contractor offers a warranty. But you can also find an electrician in San Diego who does. Finding a quality electrician is a better option as it assures you of the confidence and that they will require no extra fees if something goes wrong with their service.
Licensed, Bonded, Insured, and Experienced
These are all different words, and in San Diego, there are electricians with these qualities. A licensed and experienced electrician knows what they are doing. The bond and insurance keep you safe or free from stress and fees if any accident happens during their work for you.