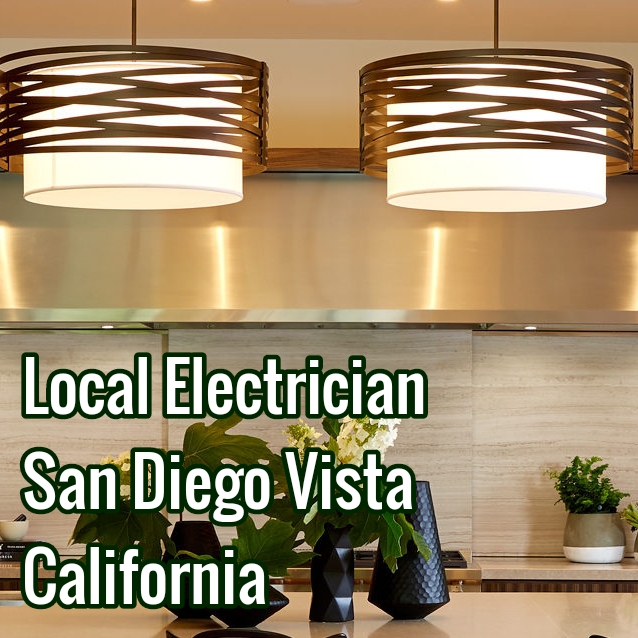 CLD Electric is one of the leading electrical contractors in the San Diego area. CLD Electric has been expanding services throughout the North county into Vista, Oceanside, and Carlsbad. Residential homeowners have been searching for electricians in Vista, Carlsbad, and in Oceanside to help with the installation of canned lights, recessed lights, lighting fixtures, outlets, switches, wires, rewires, fans, new circuits, repair, subpanel, panel upgrades, lighting installs. CLD electric electricians have been working diligently to help supply all the service needs from the residential electronic expansion in the areas. CLD Electric electricians are well trained and up to date on all of the latest technology and training to install the best lighting fixtures, the most energy-efficient lighting systems available on the market. Here at CLD Electric, we know that you want the best lighting fixtures installed throughout your home, and that's precisely why we hire the best electricians. Our electricians are well trained with years of experience so that every job is completed correctly to 100% your liking.
CLD Electric works on every type of situation, big or small. We can help with standard outlet installation or a flickering light up to commercial applications, including industrial installs. We equipped to handle any job, big or small, residential, or commercial; we take care of everything. Recently in Mira Mesa, we helped a customer do a circuit breaker replacement, and a panel upgrades with new lights installed. Panel upgrades are a standard service for us since panel upgrades and panel changes are frequent in the San Diego area. If you're looking to have your electrical units upgraded with new outlets installed, switches, lighting fixtures replaced, CLD electric, and our electricians are your best solution. We are your best option for a Local Electrician San Diego Vista California. We are rated five stars and stand behind all our work.
CLD Electric location is at 5519 Clairemont Mesa Blvd. # 255 in San Diego, California 92117. CLD Electric phone is (619) 638-0228. CLD Electric hours are 8 am – 6 pm Monday through Friday. 10 am to 4 pm on Saturday. Please call to schedule appointments.
Local Electrician San Diego Vista California Residential Panel Replacement Electrical Contractor Repair Outlet Home Rewire Wire Ceiling Fan Switches