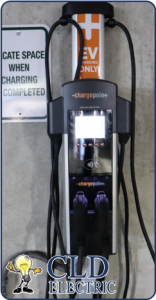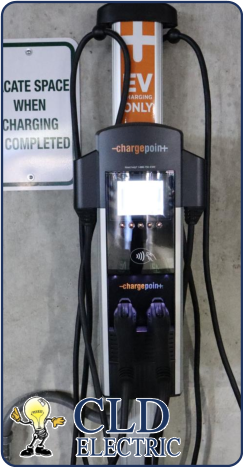 With an electric vehicle in your garage, all that is left is to figure out how to charge conveniently.
Most EV drivers already enjoy charging in their sleep with home electric car chargers. You would need an electric vehicle charger installation near Temecula to do this.
Know your options
When it comes to installing a home charging station for your EV, there is a wide range of options to choose from.
These include your type of electric car charger, size, shape, capabilities. We'll start with the types of chargers.
We can describe level 1 charging station with features like; it's a 120-volt capacity using a standard home outlet. Level 1 charging station isn't the most popular in the market because it's slow. You might need about 22 hours for a full charge.
But people also forget that the majority (80%) of US drivers drive less than 40 miles per day. Hence they do not need a full charge every day.
Because of the simplicity of this charger, you can always simply plug it into your standard 120-volt outlet in the home. You won't need an electrician or professional installer except by preference. Or if you outlet isn't located in your parking spot.
We can describe the level 2 charging station as a 240-volt outlet, which is the same voltage or outlet needed by your home dryer.
Using the level 2 charger you can get 40 miles of range for a 3-hour charge from an output of 3.3kW. And a 40-mile range with 40 minutes of charge from an output of 16.8 kW.
Unlike the level 1 charging station, this charger needs to be installed by a professional installer
Other electric vehicle charger types include the DC Fast Charging. But this option is high-speed EV charging used for California public charging networks.
Cost of electric vehicle charger installation near Temecula.
The average costs of an EV charger installation always vary by location, type of charging station, and installation.
The national average cost range is between $1,000 and $2,500, with most people paying around $1,200 for a 240-volt outlet, charger, and wall-mounted system.
If you're looking to replace a level 1 charger near Temecula, the replacement could cost $300. With level 2 chargers costing as much as $4500 for a replacement.
Type of connection influences cost and there are two types – plugged-in and hard-wired.
A hard-wired EVSE is wired directly into your home. It has an internal connection to your electrical wiring, like a light fixture. It's difficult to remove, so it's not portable.
With a professional electrician in Temecula, this type of installation can cost $850 – $1,800.
The plugged-in station, on the other hand, is plugged into an outlet, making it portable and easy to move, remove, or repair when needed.
Installing this still costs around $1,000 – $2,200.
Only your electrician can give you the accurate cost of your electric charger installation near Temecula but the information above gives you insight.