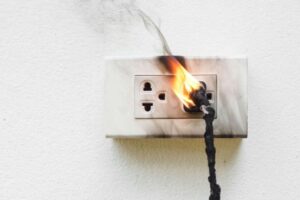 When you realize you can't ignore your home rewiring needs anymore, you will have to call in a professional electrician in San Diego for help.
After discussing the project, the next step is signing the contract to begin. That's when you might want to pop the question of how long the full rewire will take.
No matter what anyone says, only your electrician can give you an accurate timeline.
Here are some factors that can impact this.
Installation of a completely new wiring layout will require a lot of planning. The electrician has to chalk out the positions of the new outlets and decide the modifications that you require in your old wiring system. This stage takes some time.
Time for the full scope of work
The scope of work depends on your home wiring needs. This means if you require additional things like a panel upgrade, new installations, rewiring within the walls, taking down the drywall, the layout of the circuits, the number of electric outlets, is it a full or partial rewire, and so on.
Depending on the state of your home's electrical system, the scope of work can vary.
A small home would take less time to rewire than a large one. But then again, a small home with a large scope of work can take more time to rewire than a bigger home with fewer needs.
Rewiring is a tedious project that often requires over one electrician. If your electrician has a team experienced with home rewiring, things can go faster than if he works alone.
Some homeowners prefer to stay in the home while the work goes on. But the downside of this is it may slow down the work. The electrician would have to work room by room and provide electricity in the rooms you stay in. Work goes on faster if you're out of the home.
Old homes can be more complicated to rewire than modern homes, and this can influence the time for the project. If you have an old home, it's better to always get an electrician in San Diego who has experience rewiring old homes. They can move faster using this knowledge.
In conclusion, some rewiring projects take from a few days to weeks. Yours could be 3-10 days, which is the average time, or less or more.
To know how long to expect, ask a trained electrician near you who has also inspected your home and understands your current needs.