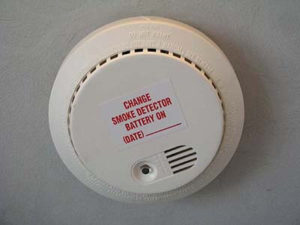 December in San Diego can be relatively mild, but the chilly mornings and late nights will have you looking for a quick heating option. It doesn't make sense to kick on the furnace and heat the entire house if you are only a little chilly and can get by with using a space heater to heat a small area. There are a number of different styles and sizes of space heaters to choose from. You will want to choose the one that is right for the size of the space you are heating. An electrician in San Diego has some additional tips for you to follow when you are using a space heater. The team at CLD Electric can answer any other questions you may have.
1. Never, under any circumstances use an extension cord or a powerstrip to plug the heater into. It needs to plug directly into the wall to avoid overloading the cord or strip. This can be a serious fire hazard.
2. Keep the space heater at least three feet away from furniture, curtains and the wall to avoid overheating and possible ignition.
3. Do not run the cord to the heat across a hall or other heavy traffic area say an electrician. San Diego homeowners do not want to create tripping hazards that can go unnoticed and the heater heats and ignites carpet or wood flooring.
4. Do not use a space heater that has a frayed cord or has any damage to the cord at all. Take it in for service by a trained San Diego electrician or recycle it and buy a new one.
5. If you have a Christmas tree up, do not put your space heater anywhere near the tree—especially a live tree.
Using a space heater is an economical and efficient way to heat a small space. If you have any questions about safely using a space heater, give CLD Electric a call today.