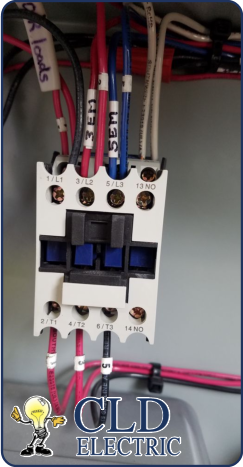 Do you have electricity problems in your home? If yes, then let the experts at CLD Electric help you solve the problem. We are a professional electrical company serving property owners in San Diego and its surrounding areas. We can help you perform all the electrical tests and inspections you may need in your home; call us today to provide you with our electrical service.
When you choose us as your preferred electrical company, we will make sure your home looks professional and meets the safety standards for your electrical systems. We use a systematic approach to determine power failures within your building and help you solve the problem within the shortest possible time.
At CLD Electric, we are known for responding quickly to our customer's needs for service calls. In less than an hour after your call for service, we will immediately send our team of experts to your home to help you solve your electrical needs. Property owners in and around San Diego rely on us to provide them with the best electrical service calls.
At CLD Electric, some of the electrical services we offer include the following:
Residential Services
Commercial Services
Service Calls
New Circuits
Lighting installation
Electrical rewiring
Building Renovations
Electrical Testing Services
Electrical Repairs & Installations
Regular Electrical Maintenance
Regardless of your electrical needs, whether your electrical appliance has stopped working, or if you need a quick replace of your electrical system, CLD Electric is the right company to get the job done. With an average response time of one hour, you can be sure that we will immediately come to your home to help you solve your electrical problems. Call us today for more info.
Recent Blog Posts