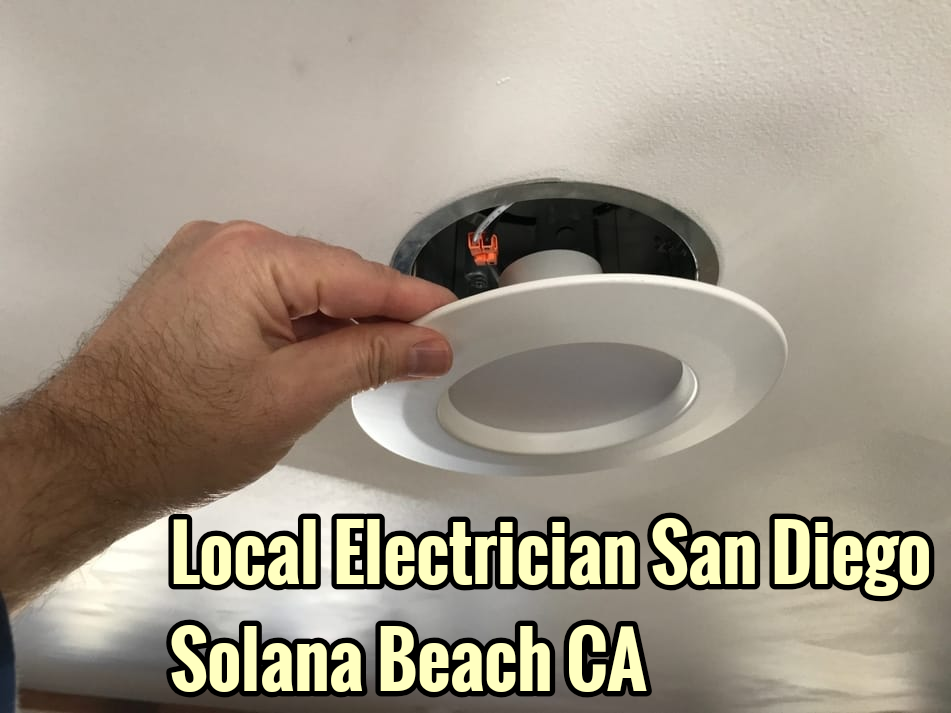 We are the best local electrician for your home to install a new panel, install a circuit breaker, or upgrade your lighting into recessed or canned lighting. Those are all services that CLD Electric offers every day to our residential customers looking for electricians in San Diego CA. We know that when you're looking for an electrician in San Diego California, you want the best available electrician at the best rate. That's precisely the business set up that we've created here at CLD Electric. Our focus is to provide the absolute best in electrical services throughout San Diego, Oceanside, Carlsbad, Solano Beach, and Del Mar. Servicing those areas while still offering those services at a low rate keeping the cost affordable to our customers. We know you have many options for different electrical contractors in San Diego and Solano beach and we appreciate you taking some time to evaluate CLD Electric.
We send our electricians to the latest training courses to stay up to date on technology and techniques. Most of the technology we stay up to date on is the new products being offered such as lighting, circuits, and wiring that can all enhance your home. If you're thinking about installing recessed lighting or canned lighting CLD electric is the best option for those lighting installations. We provide lighting replacement for fluorescent bulbs. Other services that we offer our wiring, rewire, panel upgrades, panel replacements, circuit breaker replacement, fan installation, switches, outlets, dimmer switches, repair. Over the years we've learned that providing the best means showing up on time, having a great attitude and being knowledgeable with all your questions. As the homeowner you want everything to go smoothly with the electrical unit inside your home and to run properly. If something does come up, you have a quality electrician in San Diego that you can rely on.
CLD Electric is located at 5519 Clairemont Mesa Blvd. # 255 in San Diego, California 92117. CLD Electric phone is (619) 638-0228. CLD Electric hours are 8 am – 6 pm Monday through Friday. 10 am to 4 pm on Saturday. Please call to schedule appointments.