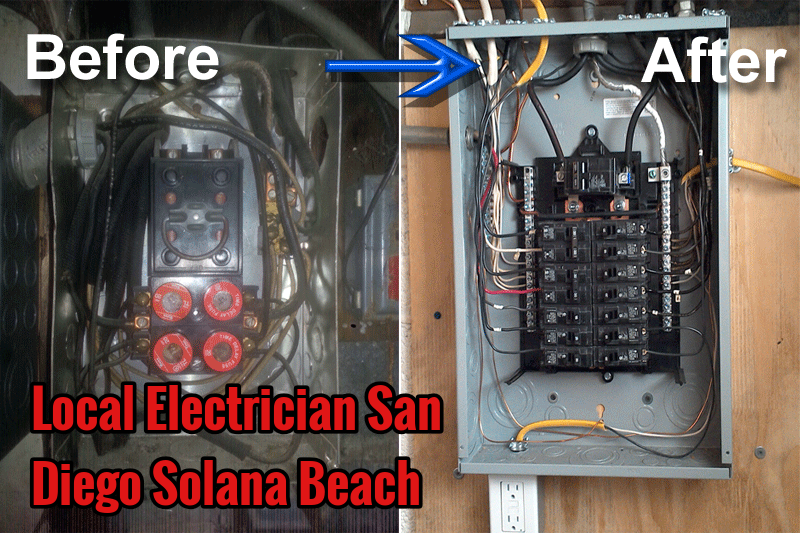 When you need the best local electrician in San Diego call on CLD Electric to provide the best in basic residential electrical services to advanced and highly technical electrical contractor service skills.  Our electricians are sent to yearly training to stay up to date and ahead of the curve on new technology and products available, as well as techniques to improve standards. We know that you have many options for electrician in San Diego and we appreciate you giving CLD Electric a look. Here at CLD Electric we focus on residential electric repairs including panel upgrades, outlets, dimmer switches, lighting switches, recessed lighting, canned lighting, installation, repair, replacement, wires, rewires, fans, Security lighting, Home security installation, home camera installation.
Our skilled electricians know how to install every type of electrical system in a residential home and can help assist with anything you need help with. Our electrician's service San Diego to Oceanside including Carlsbad, Solano Beach, Del Mar, La Jolla, Mira Mesa, Kearny Mesa, University City, Poway, Scripps Ranch.  If you're currently in need of an electrician to come out to your home or business and repair, replace or install new lighting please give us a call and we will get you scheduled at your next convenience.  LED lighting, canned lighting, and recessed lighting are some of the newer types of lighting we have been installing in our customers' homes throughout San Diego County. If you're interested in upgrading your lighting but need suggestions, we suggest you do some searches and look for Before & After for canned lighting and recessed lighting.
CLD Electric is located at 5519 Clairemont Mesa Blvd. # 255 in San Diego, California 92117. CLD Electric phone is (619) 638-0228. CLD Electric hours are 8 am – 6 pm Monday through Friday. 10 am to 4 pm on Saturday. Please call to schedule appointments.