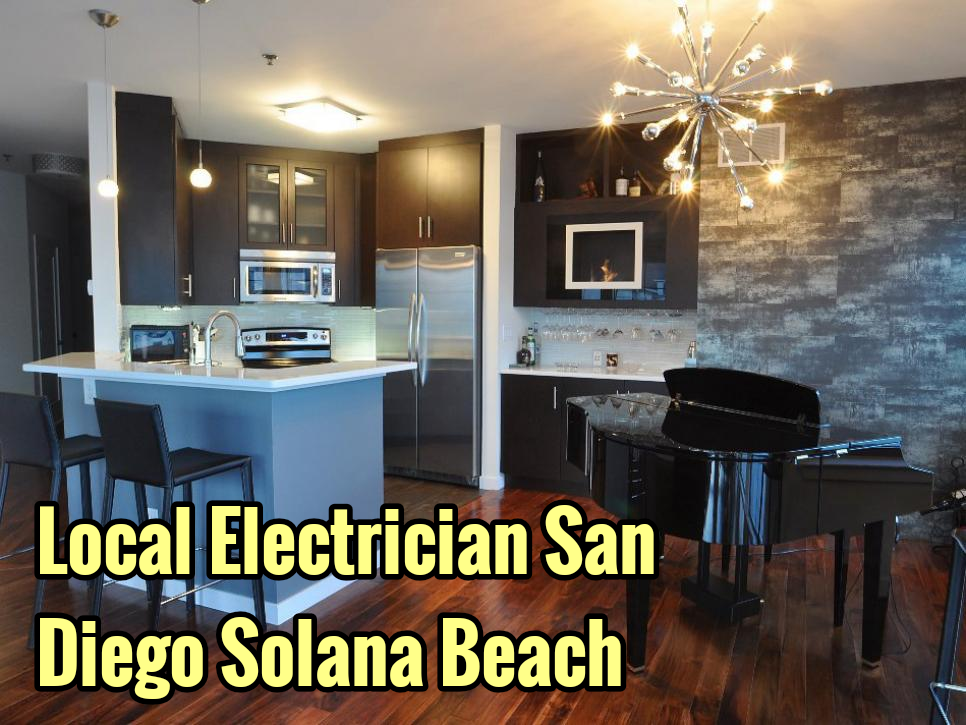 When you need the best local electrician in Solano Beach or San Diego calls on CLD Electric. CLD Electric focuses on residential electrical repairs including outlets, switches, dimmer switches, recessed lighting canned lighting, panel upgrades, circuit breaker replacement, lighting installation. Our electricians are skilled and knowledgeable troubleshoot any type of electrical problem you might be having and provide excellent repair replacement and installation services.  We know that you have many options for a different electrician in San Diego and we appreciate you giving CLD Electric a look.  We send our electricians to yearly training for improved techniques and to become more knowledgeable about technology. The newest technology in the electrical field is mainly product-related, with new light switches and panels being manufactured often.
The new techniques are a little different however, these training for new tech allow our electricians to learn different ways of lighting installation and making more effective ways of replacing panels and circuits.  Over the years this training has proved to be incredibly valuable since our technicians stay up-to-date and are very knowledgeable about everything lighting and electrical related. Our electrician service the entire area all the way from Oceanside to Southern San Diego including Carlsbad, Solano Beach, Del Mar, La Jolla, Encinitas, Miramar, Mira Mesa, Kearny Mesa, Poway, Scripps Ranch. We've built an excellent reputation here at CLD Electric and we look forward to the opportunity showing you how excellent our customer services and how quality our workmanship can be. Please give us a call today and we'll get an electrician scheduled to come out to your home at your next convenience.
CLD Electric is located at 5519 Clairemont Mesa Blvd. # 255 in San Diego, California 92117. CLD Electric phone is (619) 638-0228. CLD Electric hours are 8 am – 6 pm Monday through Friday. 10 am to 4 pm on Saturday. Please call to schedule appointments.