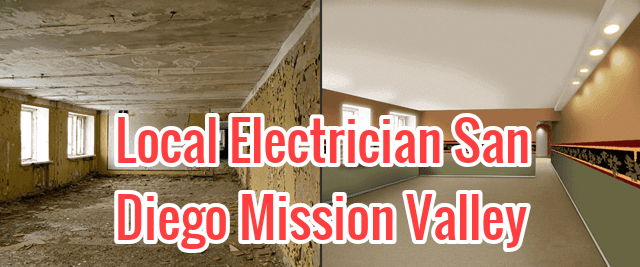 We only hire the best electricians to work for CLD Electric. We know that you want the best electrician in San Diego California to show up and perform electrical repairs, wiring, panel upgrades replacements, and lighting installation. If getting the best electrician in San Diego is important to you then please give us a call and we will get one of our electricians scheduled to come out and get your lighting and electric operation up to par. Recently we helped a customer install new recessed and can lighting and silent their home here in our residential exertions are skilled at installing new can blading and recessed lighting and replacing old light fixtures. The new LED light fixtures that our electricians have been installing are some of the newest to hit the marketplace. Consumers throughout San Diego have been enjoying these new LED lighting fixtures because they are energy efficient, they put off a nice light and the fixtures are suitable for any home.
Our electricians provide all home electrical services including wires, re wires, lighting installation, lighting fixture replacement, canned lighting, and recessed lighting, Outlet installation, dimmer switches, ceiling fan installation, replacement, panel upgrades replacement, Circuit breaker repair and replacement. Our skilled electricians can handle all these services and anything else that I might have around your home. We send our electricians to yearly training courses to stay up to date on the latest technology and techniques to maximize our customers experience. If you're a need of a San Diego electrician please give us a call seal the electric we are licensed hardworking have excellent customer service. If you're in need of a San Diego electrician, please give us a call CLD Electric we are licensed hardworking have excellent and have customer service.
CLD Electric is located at 5519 Clairemont Mesa Blvd. # 255 in San Diego, California 92117. CLD Electric phone is (619) 638-0228. CLD Electric hours are 8am – 6pm Monday through Friday. 10am to 4pm on Saturday. Please call to schedule appointments.