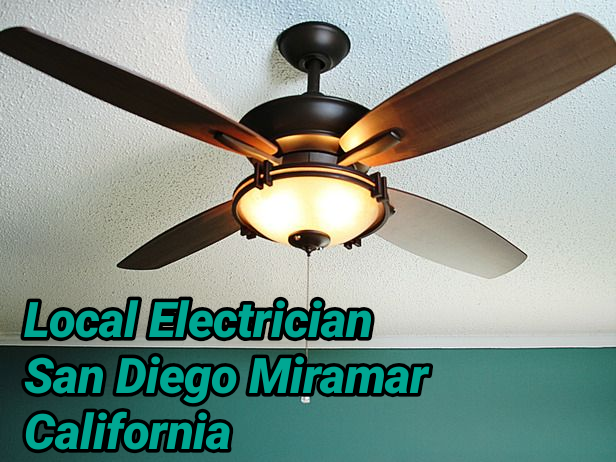 When you need the best local electrician San Diego Miramar California call on CLD Electric. Here at CLD Electric, we have based our business on three core principles. These three core principles include excellent customer service, top-notch electrical service repairs, and clear and concise communication. Since opening our doors, we have made these three core principles reality through our actions. 1st having excellent customer service is the daily goal that we aim to have each day we're in business. What customer service looks like to us is #1, always listening to the customer and their service requests along with giving the customer the best rate. We know that you have many options for top electricians in San Diego, California, and we appreciate you taking some time to evaluate our business. We send our electricians to yearly training courses to keep them up to date on the newest strategies, techniques, and products available. Customers are continually introducing new products to us and asking us to install them. That's why we send our electricians to training courses to make sure that they stay up to date on all the new products.
We want our residential electricians to be the best electrician in San Diego. It is through our dedication, focus, and desire that we have accomplished is one of the top electricians in San Diego. Our residential electricians provide all types of electrical services, installation, and repairs. The services include outlets, dimmer switches, light switches, lighting fixtures, canned lighting, recessed lighting, wires, rewires, panel upgrades, panel replacement, circuit breaker repair. At CLD Electric, our electrician's service all of San Diego and North County, including Carlsbad, Oceanside, La Jolla, Del Mar, Encinitas, Escondido, Miramar, Mira Mesa, Kearny Mesa, Poway, Scripps Ranch. If you haven't already, we encourage you to read through our reviews and evaluate our company on what our customers have said. We think what they have said is an accurate representation of how you'll experience our service.
CLD Electric location is at 5519 Clairemont Mesa Blvd. # 255 in San Diego, California 92117. CLD Electric phone is (619) 638-0228. CLD Electric hours are 8 am – 6 pm Monday through Friday. 10 am to 4 pm on Saturday. Please call to schedule appointments.