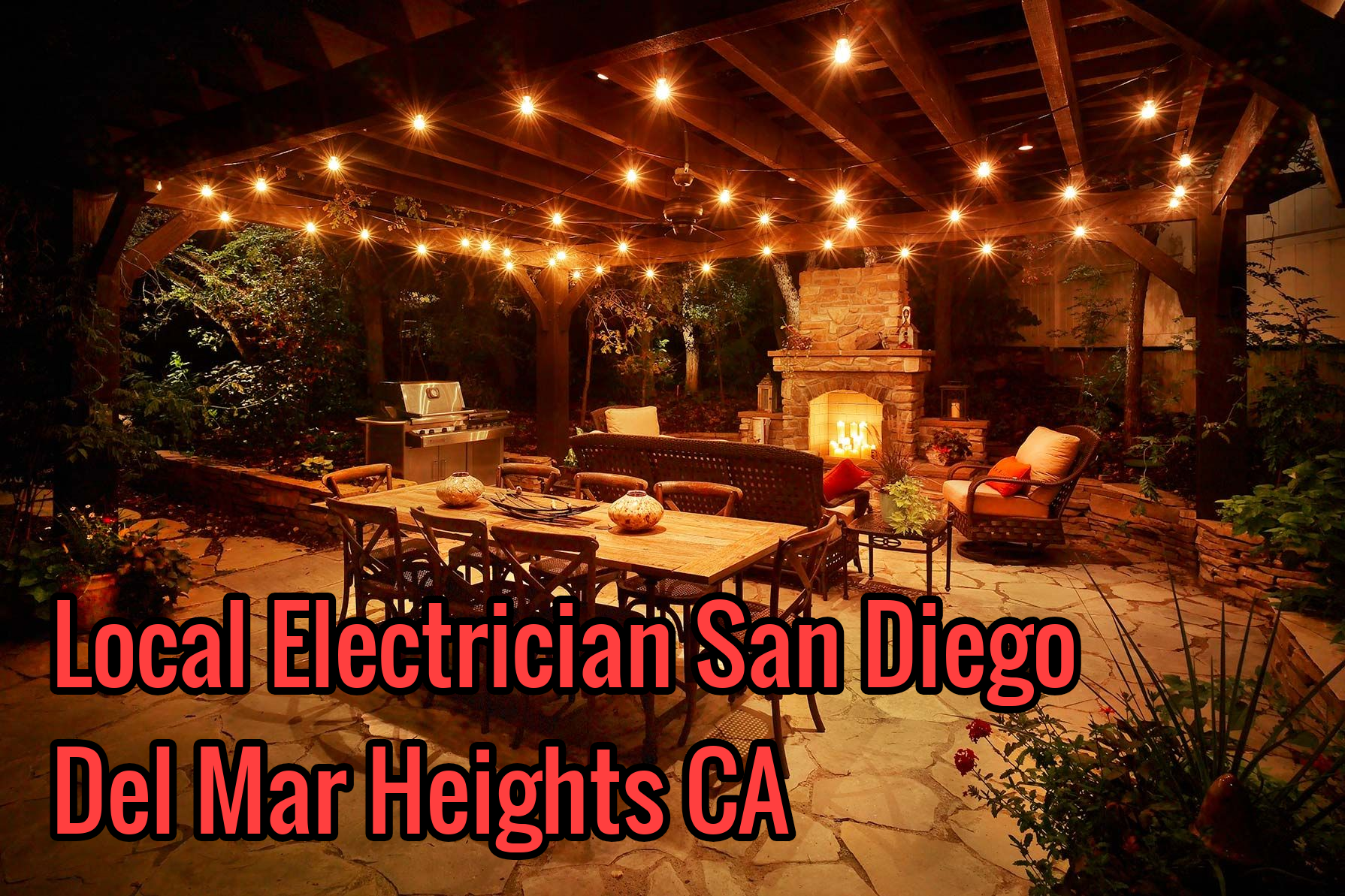 Our local electrician in San Diego are some of the best in California. Our hiring standards and employment standards are some of the highest of any electric company here in the San Diego area. CLD Electric services all of San Diego including Oceanside, Carlsbad, Encinitas, La Jolla, Escondido, Poway, Scripps ranch. Our electricians have over 50 years' experience providing all aspects of the electrical services in residential homes. Some of these services include lighting fixture installation and replacement, outlet, switches, dimmer switch, wires, rewires, Ceiling fan installation, recessed lighting, canned lighting, fluorescent light bulb replacement.  If you're looking for the best electrician and San Diego, we encourage you to give us a call. Our customers have been happy with our services since we opened our doors. We know you have many options for different electricians In San Diego California and we appreciate you taking some time to evaluate CLD Electric.
We send our electricians to yearly training courses to have them enhance their knowledge about techniques and new products and technology available. Keeping our electricians up to date on the latest technology ensures they will be knowledgeable when they come across the technology customers ask to install something newly sold on the marketplace. New techniques include different ways of wiring safety techniques and different types of lighting installation. We aim to provide the very best in local electrical services throughout North County. If you want the best in electrical services or to have the top electrical contractor come to your home or business, call to schedule ASAP. We look forward to earning your business.
CLD Electric is located at 5519 Clairemont Mesa Blvd. # 255 in San Diego, California 92117. CLD Electric phone is (619) 638-0228. CLD Electric hours are 8 am – 6 pm Monday through Friday. 10 am to 4 pm on Saturday. Please call to schedule appointments.