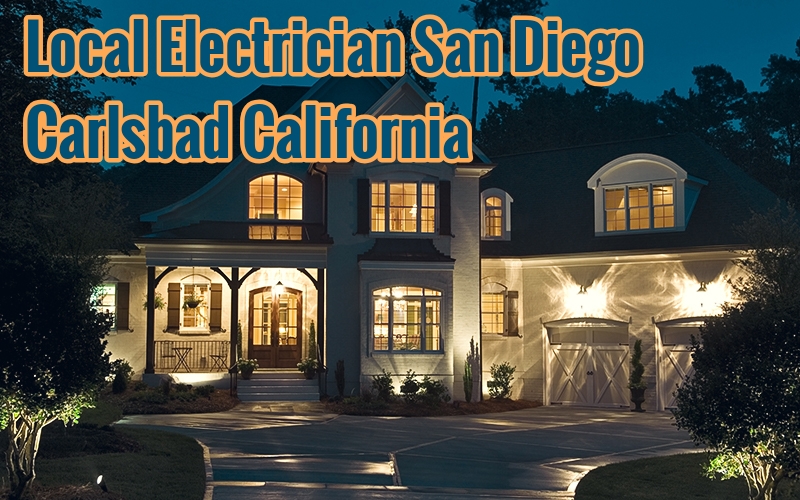 CLD Electric has been offering electrical contractor services in Carlsbad San Diego, CA, for over ten years now. CLD Electric is committed to providing the absolute best in electrical services throughout San Diego County. CLD Electric only hires the best electrician in San Diego. 
Recently we went out to a home and installed new lighting throughout a customer's house. The old light that we replaced was with new recessed lighting that is very nice. Our skilled electricians know precisely how to install recessed and canned lighting throughout residential homes. If you're looking at having recessed or canned lighting installed inside your home, please give CLD Electric a call today, and we can provide you a quote along with some examples of other customers lighting installation jobs that we've performed. If you're not sure which electrician to use in Carlsbad San Diego and you're on the search, we'd like the opportunity to earn your business. 
We know that you have many options for different electrical contracting companies throughout the area, and we appreciate you giving CLD Electric a look. We send our electricians to yearly training to stay up-to-date on all of the latest industry trends and technology to make sure that we're providing the best services at the best rate. Having a dedication to excellence isn't the easiest or the cheapest, but we found it is the move most meaningful and most worthwhile. Each day we hang our hat on services that are more meaningful and more worthwhile than our competitors. CLD Electric provides all aspects of the residential lighting and electrical installation, including outlets, switches, wires, rewires, panels, subpanels. Some of our other home electrical repair services include circuit breakers, replacement repair or upgrades recessed lighting, canned lighting, fluorescent light bulb replacement, fans, dimmer switches, LED, security lighting installed.
CLD Electric location is at 5519 Clairemont Mesa Blvd. # 255 in San Diego, California 92117. CLD Electric phone is (619) 638-0228. CLD Electric hours are 8 am – 6 pm Monday through Friday. 10 am to 4 pm on Saturday. Please call to schedule appointments.
San Diego Electrician SD Electrician Blog  Residential Electrician Panel Replacement