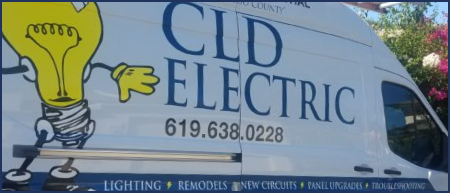 When you come face to face with an electrical problem, your first response should be to call a licensed electrician to fix the problem. Don't postpone on electrical issues or attempt to DIY the situation. Either of these options can only lead to bigger problems in no time.
It is always safer and cheaper to hire a professional for your electrical needs.
San Diego is a busy place, especially with tourists that come to enjoy the culture, environment, art, warm climate, parks, and beaches. The best electricians in San Diego offer a wide range of electrical services which include common problems and services like:
Safety inspections
Ceiling fan installation
Tripping circuit breakers
Indoor and outdoor lighting installation
Pool and Spa wiring
Flickering lights
Outlet installation and fixes
And more
It's better to take your time and search for the best electrician in San Diego. You will find several local electrical technicians, but the wrong choice can rid you of all the benefits and give you bigger, stressful problems. This step-by-step guide can aid in your search for a reputable San Diego electrician.
Reviews count for a lot in recent times and have become a sure way to verify a company's reputation and capabilities. Check for good qualities like punctuality, customer service, great electrical expertise, and so on.
Narrow down your list and make contact
With a few options, you can reach out to find out more about the electricians and the services offered. Describe your electrical issue and look out for clear responses that can indicate the electricians know their job.
Check for insurance, license, and other certifications
Insurance protects you from unexpected financial demand when and if an electrician should get hurt in your home. Confirm the validity of the license and other certifications. While doing this, inquire about a guarantee. Several reputable companies proudly stand behind their work and will return to fix any issues without further charge.
If you have up to three choices, ask for an estimate of the service. A good electrician will be able to provide an estimate of the job cost, the time needed, and other specifics. Electricians in San Diego charge either a fixed rate or hourly rate. The hourly labor rates can cost anywhere from $50 – $100.
What makes CLD Electric the best San Diego Electrician?
Our certified electricians bring in several years of experience that ensure effective electric solution and zero time-wasting.
We come prepared and equipped.
We provide honest, upfront pricing and state all expectations.
CLD Electric is highly reputable in San Diego
We excel at customer service. We respect you and your home, and this can easily be observed with our courteous and professional approach.
Check out our customer reviews.
Contact us now for San Diego electrical services.