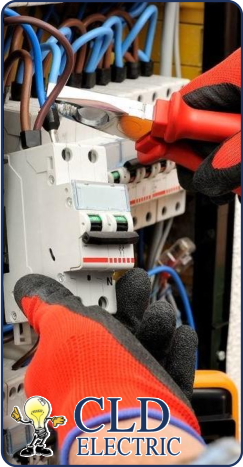 These days, most families don't have to leave the home for entertainment. Family and living rooms in home are packed full of the latest and greatest technology. This is why we're happy to provide TV, telephone, and data cable installation at CLD Electric.
We know that trying to take care of all the entertainment and communication needs in your home or office can be tough. In one visit, our technicians can handle getting the installation process completed for you. Our electricians are ready to bring their wiring expertise to your San Diego home or office!
Residential Wiring
Most of the time you will need all your wiring routed into different rooms in your home. When we visit, we will set up your TV, computer, or any other appliances that may need data cabling and make it easy for another service provider to get in and set up their wiring. This will make the process a more streamlined process for your home. And no one like to see all that wiring when everything is set up so we'll make sure all the wiring is minimized and hidden in the walls or floors.
Our data service installation is a smart investment. We try to make sure there is very little intrusion in your home so you can pick up right where you left off with your new technology.
Our knowledge of TV, telephone, and data cable installation means you will have the most efficient means of installation. Our certified electricians will help you to make the correct desicision in updating or upgrading your home or office.
Give us a call if you are ready to get started. We will be happy to provide you are free over-the-phone consultation for your project.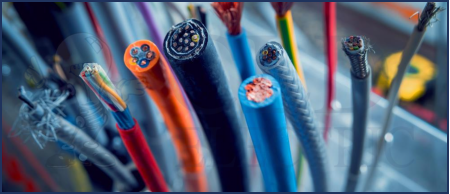 Data and phone line installation may not seem like such a big deal, but it is important for a more robust network. Wireless networks are more common these days for electronics and devices, so an evaluation is necessary if you are planning for network data cabling in your office or home. Most of the time, a physical cable network has a much more secure and robust network than a wireless network device.
But if you are wondering why you need a data and phone line installation, here are some advantages of having a data and phone cable installed:
Security
Data cabling provides much better security levels when compared with wireless networks. This is even though wireless networks actively try to improve security using protected Wi-Fi and passwords. In the end, they still are not as secure as data and network cabling.
Consistent Connection
One of the biggest problems with wireless networks is that the connection can fluctuate and is often inconsistent. There are sometimes network lapses that happen because of a momentary lapse in the electrical interference or wireless signal; this slows down the transfer rate and introduces data corruption. Network and data cabling is much better, as it provides a consistent connection devoid of momentary lapses.
Reduced Interference
When a data and phone line installation is properly done, interference is dramatically reduced. This interference is usually caused by radio and electrical frequency; radio frequency and electromechanical interference, respectively. These interference problems are common with wireless networks and are not the case with network data cabling.
Speed
The older kinds of network cabling do not have a speedy connection, but the newer kinds can operate at top speed. Fiber optic cabling, rather than transmitting standard data information, transmits light, making it optimal for extended ranges and high-speed usage.
Residential Security/Safety
You have a smartphone, but when there's an emergency and you have a phone with a dead battery or no internet connection, that makes it useless. An installed data and phone line are reliable and can be used all the time.
Commercial Purposes
Businesses require data and phone lines more than homes do, especially large offices. This boosts efficiency and dependability, as network cables are more reliable than wireless networks.
Setting Up Your Data and Phone Line
Unlike wireless networks, it is not as easy to set up a physical data and phone cabling system; it must be installed before use. This means proper routing and termination must be done on both ends, and you may need to get access to interiors of walls, crawl spaces, or cutting holes in walls.
It is important to hire an electrician near you, to carry out your cabling. At CLD Electric, we handle data and phone installations, providing a team of experts that will work alongside you to map out a comprehensive project and design plan. Call us schedule an appointment now.