electric vehicle charger installed
that matches its electrical needs.
The electric vehicle comes with an onboard charger of 6.6Kw and a Quick Charge Port to enable fast charging. This lets Nissan LEAF owners choose what type of charging option is right for them and it is important to know what home charger is right for your EV.
Why is a Home Charger Installation Necessary?
An electric car makes life much easier, saving money and time. It's also a pretty cool having an all electric car, especially the Nissan LEAF. It has impressive technology, a great driving range, an infotainment system, and a comfortable driving experience.
To help you enjoy even more convenience, it is advisable to carry out a Nissan LEAF home charger installation. This saves you from making trips to public charging stations or malls to charge your EV. With a home charger, you can simply plug in your car overnight and go to sleep, waking up to a fully charged car.
Top Nissan LEAF Charging Stations
EvoCharge EVSEIf you value fast charging, then this is the ideal charging station for you. It also comes with additional flexibility. It comes with a holster that is wall-mountable so that you can keep the charger wire off the floor. You will need an electrician to make this installation, and CLD Electric is here for you.
ClipperCreek HCS-40P

This is one of the priciest car charging stations but is one of the best nonetheless. If you're looking for a fast charger, along with safe and easy use, this station is the perfect fit for you.It is one of the top stations because it is made from only the best components, and will charge over five times faster than the standard-issue charger. It is also a universal charger, which means it can charge other electric vehicles that you may have.

ChargePoint Home Flex 

This is designed to suit the Nissan brand with features that make it a cost-effective choice in the long run. It is also Wi-Fi-enabled, letting you get access to smart charging features from the app. You can schedule charging and use a single account on both home and public charging stations.Finally, it comes with a weatherproof casing, which makes it suitable indoors and outdoors. The casing takes off the stress of having to only install indoors.

Megear Level 1 

If you need a home charger that augments the car capacity, then this no-frills electric car charging station is a brilliant choice. It is not wall-mounted and does not require any further assembly, but it still provides two times the charging speed of the standard cable.
CLD Electric is a certified professional EV home charger electrician that will carry out your home charger installation for you. We also help you decide what charging station is best for your Nissan LEAF electric vehicle.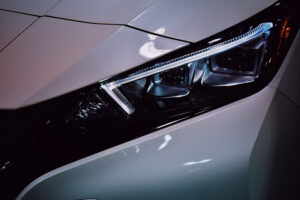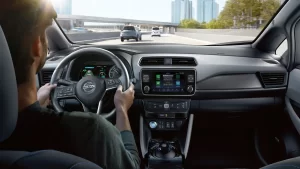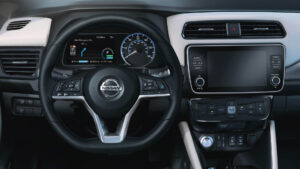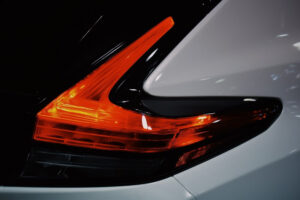 Now you have (or are about to have) a Nissan Leaf, one of the best-selling electric vehicles (EV), congrats! This electric vehicle gives owners a unique experience, letting you enjoy 100% gas-free driving, and an all-electric motor. Since having a Nissan LEAF requires "filling it up" with 100% electricity, it will need an