Estimates in Rancho Santa Fe CA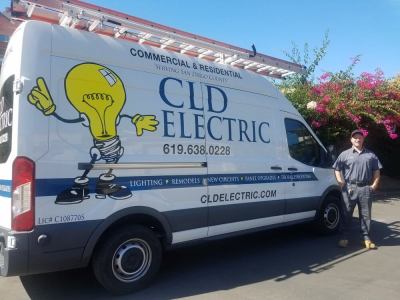 Our company offers expert electrical services to homes and businesses in the Rancho Santa Fe area. The technicians in the area are ready and available to perform any type of electrical work you may need from service calls to whole house rewires. Our vans are always driving around the city, so give us a call today to get on schedule!
Call Us Today!
Contact Us Today!
Lighting Installation in Rancho Santa Fe
If you are considering installing or updating the lighting in your home or office, be sure to give us a call for expert help. Our electricians are trained to install all types of lighting in any situation. We know you will be pleased with your next lighting project. Call us today!
Electrical Services in Rancho Santa Fe
Home Safety Inspection by Rancho Santa Fe Electrician
One of the biggest fire dangers could be right inside the walls of your home. There have been many homes that have been consumed by electrical fires. It's important to make sure that your electrical system is functioning properly. CLD Electric offers home safety inspections to Rancho Santa Fe residents to keep homes and families safe.
What does a home safety inspection look for? When our electricians are dispatched for home safety inspection they look at the following:
Outdated wiring
Aluminum wiring
Tripping breakers
Overloaded outlets
What is an Electrical Installation Condition Report? An Electrical Installation Condition Report, or EICR, is a document that inspectors write up after the electrical installation of a home or business.
Local Electricians in Rancho Santa Fe
CLD Electric has electricians serving Rancho Santa Fe and the surrounding areas. If you need a local electrician, don't look any further! We are here to help with your next electrical project. Save time and money by going local. Our company is locally owned and operated. We offer fast estimates and discounts to senior citizens and military members. Large electrical companies will leave you in the dust but we'll make you feel like family. Call us today to get on schedule!