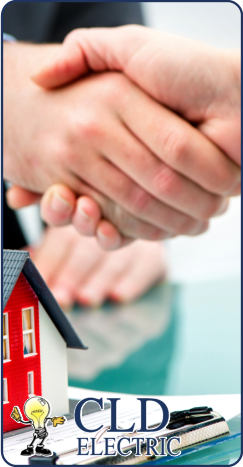 If you are a property owner or manager overseeing apartments, offices, or mixed-use properties, it's crucial to gauge whether your electrical contractor is meeting your expectations. Drawing from our extensive 35 years of experience providing electrical services in the San Diego area, we've identified eight ways in which we aim to simplify your life as a property manager and ensure your satisfaction. Feel free to click here to peruse a couple of reviews from property managers or reach out to us directly if you'd like to speak with some of our current property management clients regarding our services.
Eight Advantages Offered by CLD Electric to Property Managers:
Accessibility: We pride ourselves on being easily accessible. During business hours, a live person is always available to answer your call. Additionally, we provide an emergency contact number for after-hours electrical emergencies.
Prompt Response: When faced with urgent electrical issues, we respond promptly and efficiently. Whether it's a simple circuit breaker reset or complex troubleshooting, our team of experienced electricians, with over four decades of property management experience, ensures the swift resolution of electrical problems.
Transparent Pricing: We believe in upfront pricing. If you require new installations, such as light fixtures, apartment rewiring, electrical panel upgrades, or the installation of any other electrical equipment, we provide written quotes after our electrician assesses the job.
Hourly Troubleshooting: For electrical problems requiring troubleshooting, we charge on an hourly basis. Typically, our electricians can diagnose and either repair or provide a written estimate for the repair within an hour.
Accurate Estimates: Our electricians possess the expertise to provide accurate estimates. For instance, if a doorbell in one of your apartment units malfunctions, they understand that seemingly minor issues can sometimes lead to more significant problems. They provide early, precise estimates, enabling you to make informed decisions.
Professional Tenant Interaction: Our electricians maintain a friendly and professional demeanor when dealing with your tenants. They are trained to provide necessary information on a need-to-know basis, ensuring a positive tenant experience. For instance, they may say, "The management company has requested our immediate assistance to restore your power," without discussing any electrical issues within the unit.
Job Completion Notification: Once our electrician completes a job, they ensure everything is functioning correctly, clean up the work area, and, if tenants are present, inform them that the job is done. Simultaneously, they promptly communicate the job's completion to you.
Electrical Condition Updates: Our electricians keep you informed about the condition of electrical systems within your units. For instance, if you requested an additional circuit for an appliance, and our electrician notices a missing smoke detector in a bedroom, they will discreetly inform you, without obligating you to immediate electrical work. We are vigilant in identifying electrical issues that may require your attention.
Efficient Invoicing: Our office is committed to providing timely and accurate invoices. We send invoices as expected, complete with the necessary details for transparent accounting for property owners. Our office manager is always available during business hours to address any billing-related inquiries.
At CLD Electric, we understand your need for both seamless paperwork and comprehensive electrical solutions. We are dedicated to ensuring that you receive top-notch service tailored to your property management needs.