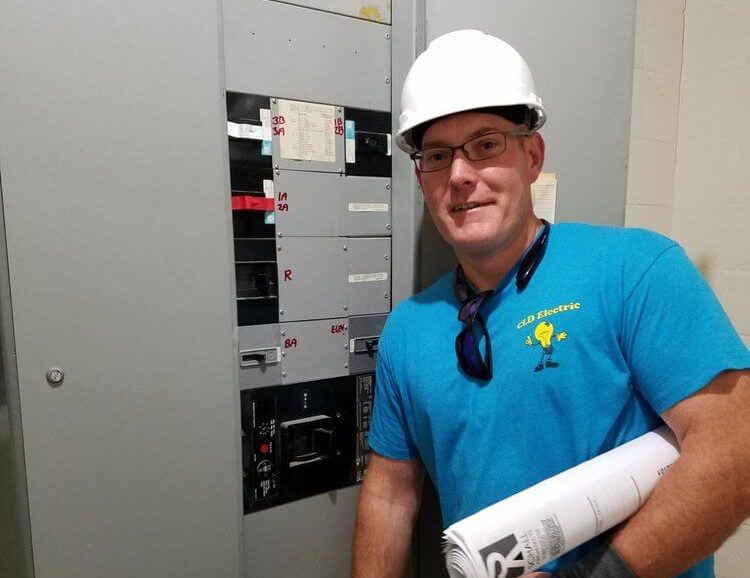 At CLD Electric, we are your trusted partner for all your commercial electrical needs. We take pride in offering a comprehensive range of services tailored to meet the unique requirements of your business. Our team of experienced electricians is ready to assist you with servicing, upgrading, and troubleshooting your 3-phase commercial panels, load centers, distribution sub-panels, and service meters.
Our Comprehensive Services for Commercial Electrical Systems
Servicing Your Electrical Infrastructure:

Regular maintenance is the key to ensuring the reliability and safety of your electrical systems. Our skilled technicians can perform routine check-ups and maintenance on your existing infrastructure. This proactive approach helps identify potential issues before they become major problems, minimizing downtime and costly repairs.

Upgrading Your Electrical Panels and Load Centers:

As your business grows, so does your electrical demand. Outdated panels and load centers may not be equipped to handle increased capacity. We specialize in upgrading your electrical infrastructure to accommodate your evolving needs. Our solutions are designed to improve efficiency, enhance safety, and ensure your systems meet current industry standards.

Troubleshooting and Repairs:

Electrical issues can disrupt your business operations and pose safety risks. Our team is adept at diagnosing and resolving problems with your electrical components promptly. Whether it's a malfunctioning panel, a faulty load center, or a distribution sub-panel issue, we have the expertise to get your systems back on track.

Optimizing Service Meters:

Accurate measurement is essential for managing energy costs. Our professionals can calibrate, repair, or replace service meters to ensure precise readings. This helps you control expenses, identify energy-saving opportunities, and improve billing accuracy.
Why Choose CLD Electric?
Experienced Professionals: Our team of electricians and technicians boasts extensive experience in working with commercial electrical systems. We understand the unique challenges and requirements of businesses.
Custom Solutions: We take a tailored approach to each project. Your business is unique, and we develop solutions that address your specific needs and goals.
Quality Assurance: We use top-quality products and adhere to industry standards and regulations to ensure the durability and safety of your electrical systems.
Responsive Support: We understand that electrical issues can arise at any time. Our customer support team is available to provide assistance and answer your questions promptly.
Peace of Mind: By entrusting your electrical systems to us, you can focus on your core business activities with the peace of mind that your electrical infrastructure is in expert hands.
At CLD Electric we're dedicated to delivering reliable and efficient electrical solutions for your commercial property. Whether you require routine servicing or system upgrades, we have the expertise to ensure your electrical systems operate smoothly, efficiently, and safely.
Contact us today to discuss your specific needs, and let us provide you with a customized plan to enhance your business's electrical infrastructure. Your success is our priority.